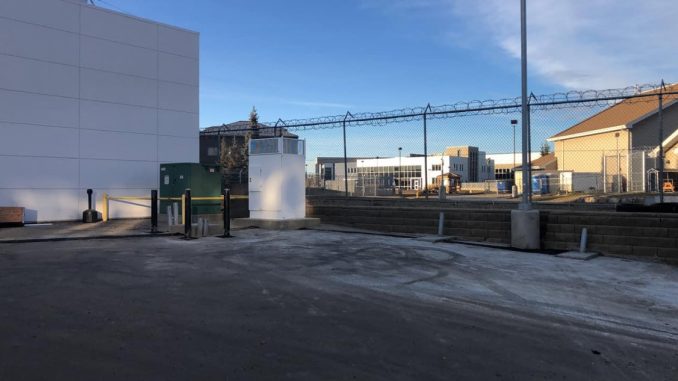 A new Tesla Supercharger is currently under construction at the Sales, Service and Delivery Center in Edmonton, Alberta.
The new Supercharger was first spotted by a member of the Tesla Owners Club of Alberta Facebook group (via TMC).
A Supercharger cabinet has already been installed at the northeast corner of the building.
Groundwork has also been completed indicating at least 2 Supercharger pedestals will be placed outside.
Since one of these cabinets can support four Superchargers, another two could also be installed inside the Service Center, something that will likely be appreciated in the middle of winter.
Given its position on the site, and the potential fact that some might be situated inside the Service Center, public use of these Superchargers will likely be limited.
This is the second Supercharger to recently appear at a Canadian Service Center. Last month construction was completed on a 4-stall Supercharger in Innisfil, Ontario.
Based on information obtained by Drive Tesla, that location will be turned on soon and will be available to the public.
Tesla owners in Edmonton already have access to eight V2 Superchargers about 20 minutes away at 5015 111 St NW.
Tesla Edmonton now open for deliveries, sales & service coming soon