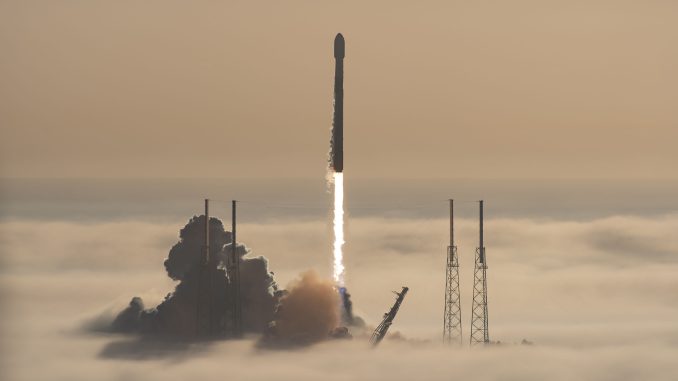 SpaceX already had a packed launch calendar for 2022, aiming for 52 launches this year, or about one per week.
The aerospace company has upped that target to 60, according to CEO Elon Musk who announced the ambitious goal on Twitter this afternoon.
https://twitter.com/elonmusk/status/1508540042817376256
The increase is likely the result of the recent agreement to carry OneWeb satellites into orbit.
OneWeb was forced to abandon their launches onboard Soyuz rockets from a cosmodrome in Kazakhstan amid the ongoing Russia-Ukraine war.
With that impressive launch cadence, Musk also revealed they hope to have over 4,200 Starlink satellites in orbit within 18 months.
Putting that number into context, that would be about two-thirds of all active satellites currently in orbit, according to Musk.
SpaceX currently has over 2,100 satellites in operation.
The company has launched over 2,300, but some have not made it into orbit, like the 40 satellites that were destroyed due to a geomagnetic storm earlier this year.
Starlink 🛰 team too! Expecting over 4200 Starlink satellites in operation within 18 months, which is ~2/3 of all active satellites of Earth.

— Elon Musk (@elonmusk) March 28, 2022