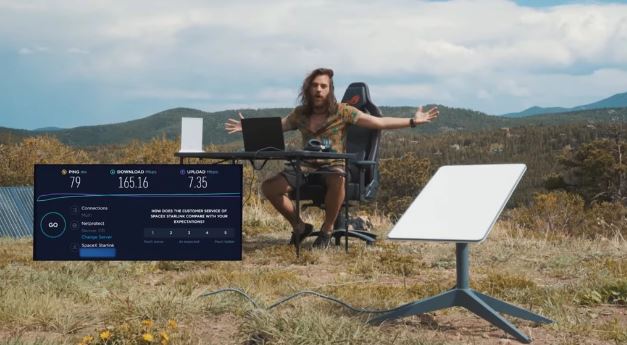 On May 23, SpaceX announced they were rolling our Starlink for RVs, and the response has been nothing short of positive.
SpaceX reportedly received over 30,000 orders since the launch of the product.
Awesome to see how people are using Starlink for RVs! 30,000 orders and counting → https://t.co/tWDPs3ruIChttps://t.co/m3TOmHXv0b

— SpaceX (@SpaceX) June 9, 2022
As per SpaceX:
Starlink for RVs is ideal for customers travelling to locations where connectivity has been unreliable or completely unavailable.
This latest offering is designed for those who have a vacation home or regularly go to the same spot to camp but do not have SpaceX as their current home internet.
For those with SpaceX, you can add the portability feature that allows users to take their dish anywhere across the country.
Neither Starlink for RV nor the portability feature allows the internet service to work while in motion.
In addition, SpaceX has been on the move promoting the new offering.
They partnered with streamer Trent Arant or otherwise known as the Vanlife Gamer, to show off the new technology.
He tested out Starlink for RV while playing Overwatch atop the Rocky Mountains. At least to say, it would be hard to find a better location to test out Starlink.
You can check out the video below