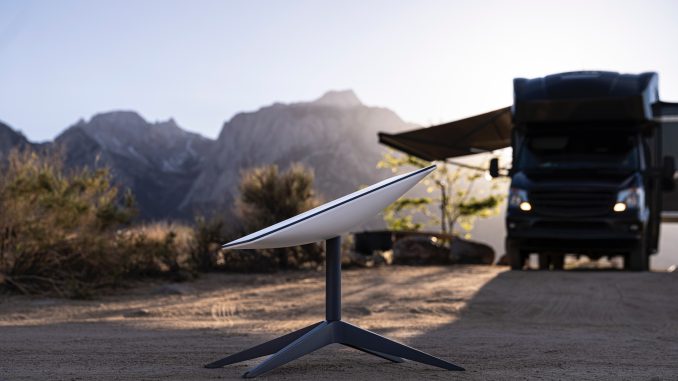 SpaceX has launched a new service targeted directly for customers that want to stay connected to the internet while out on the road in their recreational vehicles (RVs).
The company bills Starlink for RVs as the ultimate solution for those who travel to areas with little to no reliable internet connectivity.
"Starlink for RVs is ideal for customers travelling to locations where connectivity has been unreliable or completely unavailable," the company says.
Starlink for RVs is available across North America and around the world. SpaceX says users can expect to receive high speed, low latency internet in areas marked as "Available" on their recently updated Starlink Availability map.
There are still large portions of North America where the service is marked as "Waitlist," but SpaceX says customers can still access the service in these areas but expected slower speeds during hours of peak usage.
SpaceX does note however that the service is only intended to be used when stopped and not designed to be used when the vehicle is in motion.
Hardware pricing is the same as the residential service, but the monthly service fee is slightly higher ($170 vs $140 CAD). If you are interested, Starlink kits are being shipped immediately after the order is placed, although SpaceX notes this could change based on high levels of demand.
You might remember that SpaceX launched another new feature earlier this month called Portability, which allows existing customers to use their Starlink dish while away from home.
SpaceX updates Starlink availability map to show when service will be available in your area