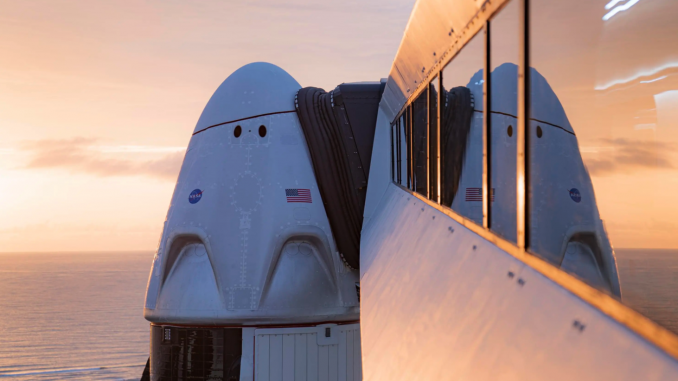 SpaceX will stop making Crew Dragon capsules and will instead focus their efforts on developing the Starship program.
The aerospace company currently has three of the astronaut capsules, with another one currently being built.
SpaceX President Gwynne Shotwell confirmed the news with Reuters this morning, but added they will maintain the capacity to build more if the need arises.
They will also continue to manufacture parts in order to make necessary repairs and refurbish the existing fleet of capsules.
"We are finishing our final (capsule), but we still are manufacturing components, because we'll be refurbishing," she said.
SpaceX has flown four NASA astronaut crews to the International Space Station (ISS) in the Crew Dragon capsules.
They have also flown four private individuals to space as part of the Inspiration4 mission last year.
SpaceX was recently awarded with three additional crew flights to the International Space Station (ISS), bringing the total number of missions to nine, for a total contract value of $3.49 billion.