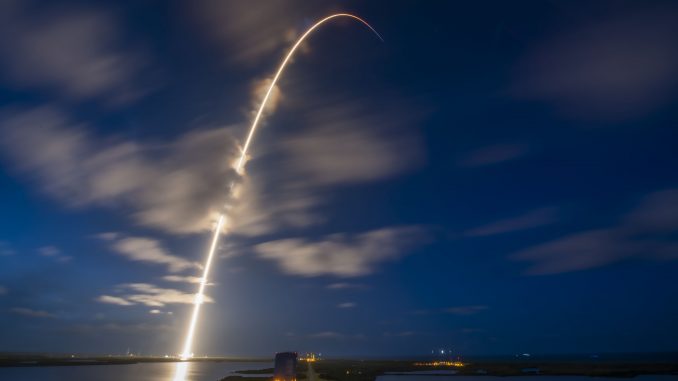 The SpaceX Inspiration4 mission successfully launched into space Wednesday evening, marking the first time four civilians have gone into orbit.
Sitting on top of a Falcon 9 rocket, the all-civilian crew blasted off from Florida just after 8:00pm EST to loud cheers and shouting from the hundreds of SpaceX employees watching from California.
As has become routine for SpaceX, the rocket booster's first stage successfully landed on the 'Just Read the Instruction' drone ship 10 minutes after launch.
A few minutes later the Crew Dragon capsule, dubbed Resilience, separated from the second stage, sending the four astronauts to a new Dragon altitude record of 585km (363 miles) above the earth's surface.
Second phasing burn complete. Dragon and the @inspiration4x crew have reached a circular orbit of 585km – a new Dragon altitude record

— SpaceX (@SpaceX) September 16, 2021
Since the Dragon was not docking with the International Space Station, SpaceX retrofitted the nose of the vehicle with a viewing station, referred to as the cupola. The glass dome will give the crew breathtaking views of space and the Earth below.
View from Dragon's cupola pic.twitter.com/Z2qwKZR2lK

— SpaceX (@SpaceX) September 16, 2021
But the trip isn't just for sightseeing. The crew will spend the next 3 days in space performing science and medical experiments with "potential applications for human health on Earth and during future space flights."
The crew included four non-professional astronauts – commander Jared Isaacman (38), pilot Sian Proctor (51), medical officer Hayley Arceneaux (29), and mission specialist Chris Sembroski (42).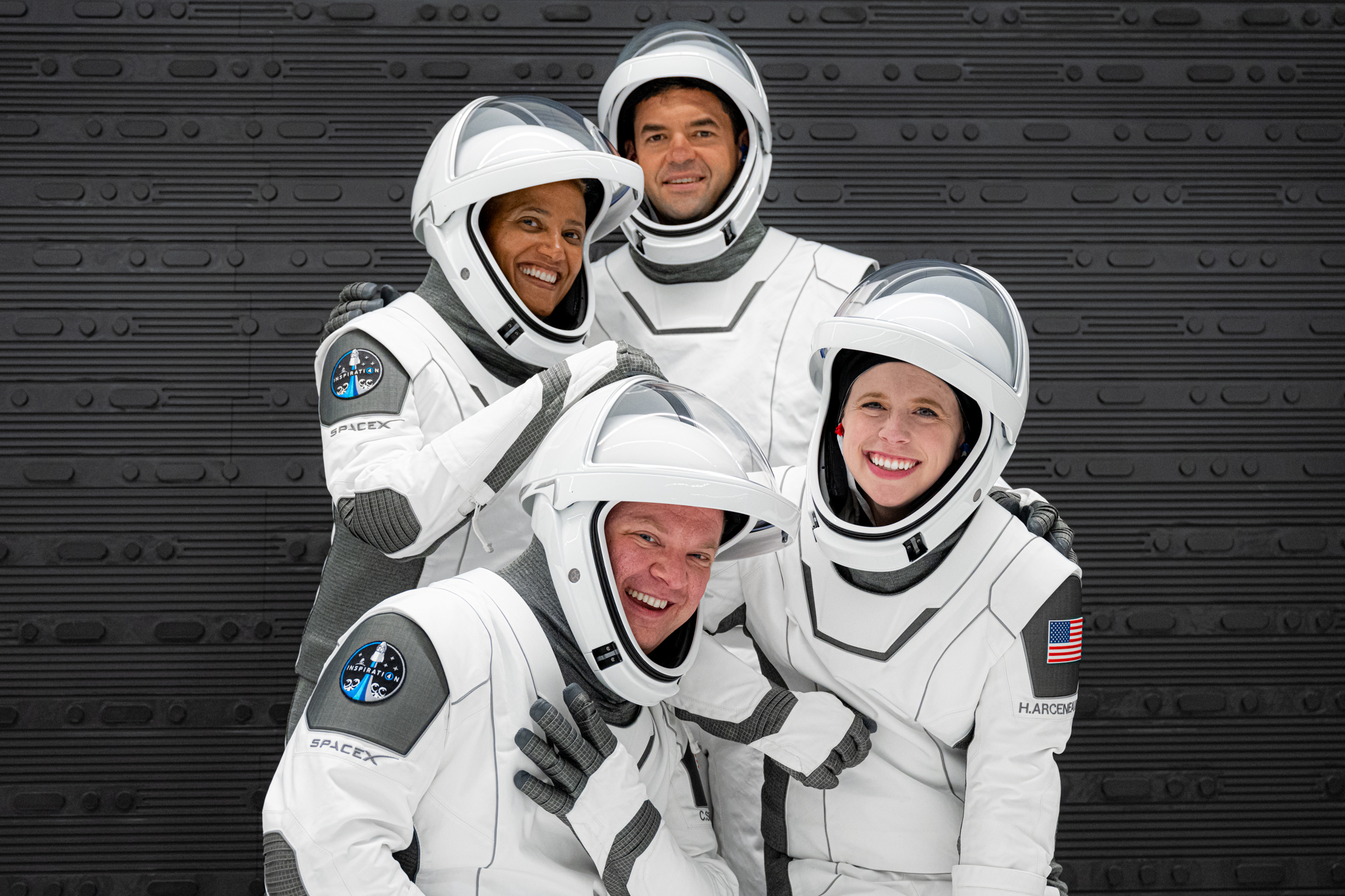 Inspiration4 is also raising money for St. Jude Children's Research Hospital, a leading pediatric cancer centre in Memphis, Tennessee. Isaacman personally donated $100 million, with the goal to raise $200 million.
You can watch the livestream of the launch below.