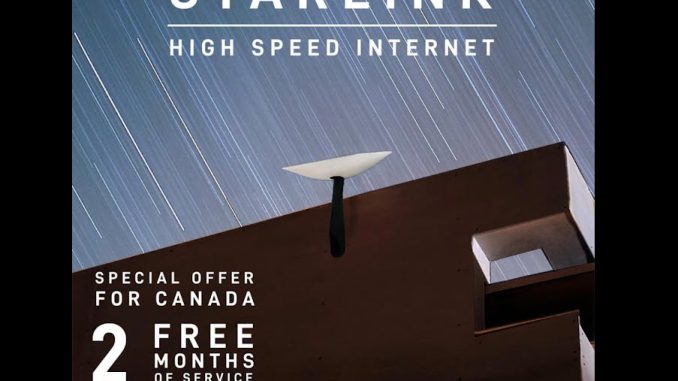 After Elon Musk's acquisition of Twitter, some of his other companies that don't traditionally advertise their products and services bought advertising space to test the effectiveness of Twitter advertising.
Soon after SpaceX also began advertising on competing social media network, first advertising a Starlink promotion in Canada and the US on Instagram. Through the offer customers could get a discount on Starlink RV hardware.
Now the company is advertising on Facebook, promoting an offer for Canadian residents where you can get two free months of Starlink service. A Starlink subscription in Canada costs $140 per month, so this works out to a $280 savings.
According to the ad the offer is only available through the link in the advertisement itself, and only valid in areas where Starlink is able to immediately add users (i.e., no waitlists). There is no discount available on the Starlink hardware with this promotion.
We reviewed the Starlink website and could not find the offer on their pages when attempting to order the service for several Canadian addresses, so it does seem to only be available through the ad.
Starlink service in now available across all of Canada. Back in November the company expanded their service coverage all the way up to Alert, which sits at latitude 82°30'05" north, just 817km (507 miles) from the North Pole.
Have you seen this ad on Facebook? Is this promotion enough to get you to sign up for Starlink service in Canada? Let us know in the comments below.