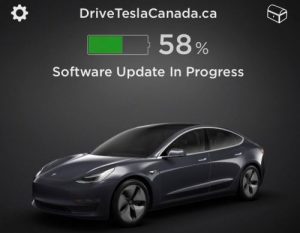 Last week we had our first look at the newest feature coming to our Tesla vehicles by way of an over-the-air (OTA) software update, the highly anticipated Dashcam Viewer.
Last week it was available for those in the Early Access Program (EAP), but now Tesla is deploying its latest software update, 2020.12.5 to all Tesla owners.
The new Dashcam Viewer allows owners to view TeslaCam and Sentry Mode footage using the display in your vehicle. You can select which angle to view, use a slider to go to any point in the video clip, and also delete any unwanted clips.
Dashcam viewer being rolled out. 2020.12.5. This will help real time for users to view footage after accidents or break ins happen. This is unreal and crazy that it came over the air. Thank you @elonmusk for making it happen so fast. pic.twitter.com/bWfI8w884w

— Tesla Owners Silicon Valley (@teslaownersSV) April 7, 2020
According to the release notes, the other feature included in this update is 'Out of order Supercharger stalls". In addition to Supercharger availability, this new feature also identifies the number stall that are not operational.
While it was not included in the release notes, this update also brings with it the new Sentry Mode icon, after Tesla was forced to stop using the HAL 9000 icon.
Here are the full release notes of 2020.12.5.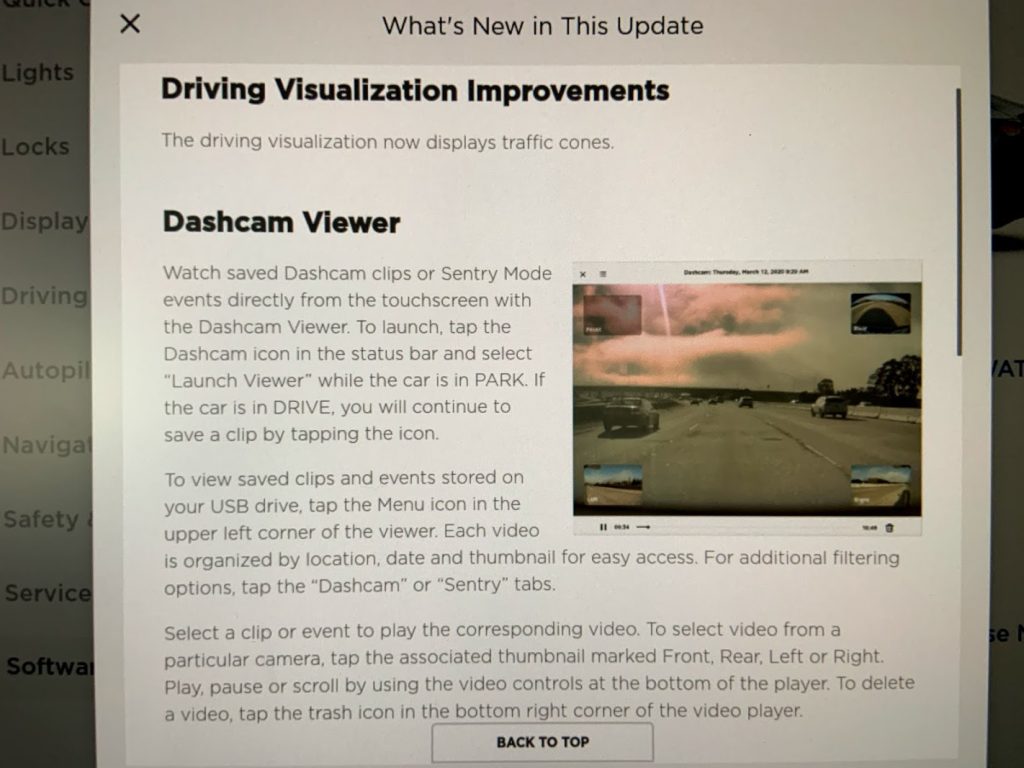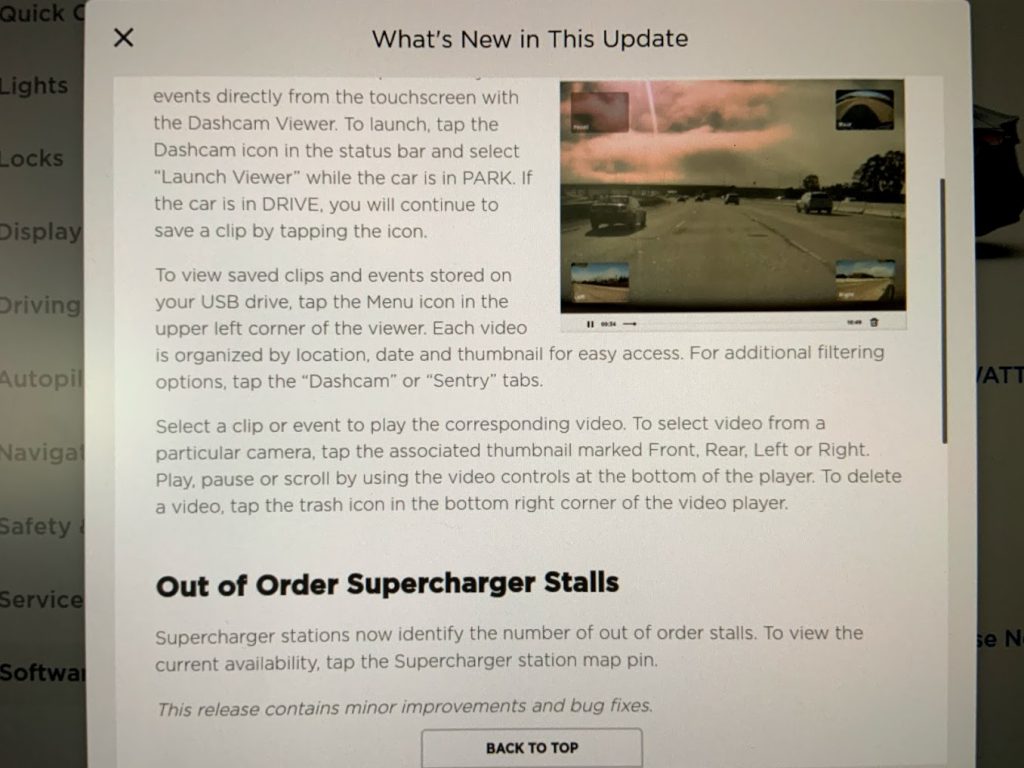 Driving Visualization Improvements
The driving visualization now displays traffic cones. (HW2.5 only)
Dashcam Viewer
Watch saved Dashcam clips or Sentry Mode events directly from the touchscreen with the Dashcam Viewer. To launch, tap the Dashcam icon in the status bar and select "Launch Viewer" while the car is in PARK. If the car is in DRIVE, you will continue to save a clip by tapping the icon.
To view saved clips and events stored on your USB drive, tap the Menu icon in the upper left corner of the viewer. Each video is organized by location, date and thumbnail for easy access. For additional filtering options, tap the "Dashcam" or "Sentry" tabs.
Select a clip or event to play the corresponding video. To select video from a particular camera, tap the associated thumbnail marked Front, Rear, Left or Right. Play, pause or scroll by using the video controls at the bottom of the player. To delete a video, tap the trash icon in the bottom right corner of the video player.

Out of Order Supercharger Stalls
Supercharger stations now identify the number of out of order stalls. To view the current availability, tap the Supercharger station map pin.