So far we've given away the best Model 3 and Model Y screen protector on the market, the Elon Accessories matte screen protector, worth $70USD. If you didn't win and still want to buy one, you can save 20% on the purchase price using the coupon code drivetesla20. Click here to buy yours now.
We've also given away a TesBros Model 3 Chrome Delete Kit, regularly priced at $299USD! TesBros also recently rebranded, and to celebrate are selling chrome delete kits at $139 or $149. Plus you can save an extra 15% by using the coupon code drivetesla15.
Last week we gave away a $100 gift card to Nikola Pro, which the winner graciously donated to a first responder in their area. If you weren't the lucky winner, a consolation prize for you is 10% off your purchase at the Nikola Pro store by clicking here.
This is soooo awesome ..check out @thenikolapro if you have a Tesla… but my buddy who has been nonstop working in the ER here in Austin is getting this 🎉 prize 🎉 for his Tesla…much deserved! https://t.co/R5BSc760nr

— 🥙Shwarma of Austin🥙 (@Palestine_Food) April 4, 2020
Contest #4
This week we're giving away one copy of the awesome StatsApp. If you haven't heard of StatsApp, it gives you TONS of extra data about your car that the standard Tesla app can't. One feature that many Tesla owners enjoy is the Battery Health graph. And it comes with a companion Apple Watch app.
To learn more about the app and what it is capable of, check out our review here.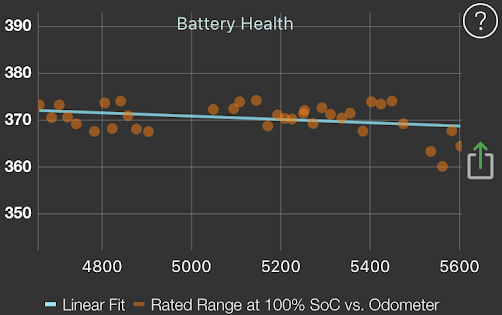 As a bonus, we're also throwing in a promo code for the awesome new SuperHUD app by the same developer, MaaDoTaa. This app is a quick and easy way to give yourself a heads-up-display in your Tesla. Here is a quick video of it in action.
How to enter
To enter, all you have to do is follow us on Twitter and follow the instructions in the tweet that is pinned to our Twitter profile. You must be following us so we can DM you details on how to claim your prize.
Thanks for your continued support, and good luck!
Contest Rules
The winner must have a US iTunes account to redeem the promo code (instructions here). It is only available on the Apple App Store, there is no Android version of the app. Contest entries will be accepted from time and date of publishing until time of drawing on April 10, 2020. One winner will be chosen at random and contacted via Twitter DM. If the selected winner does not make contact within 24 hours of being notified, the prize is forfeited and a new winner will be selected.