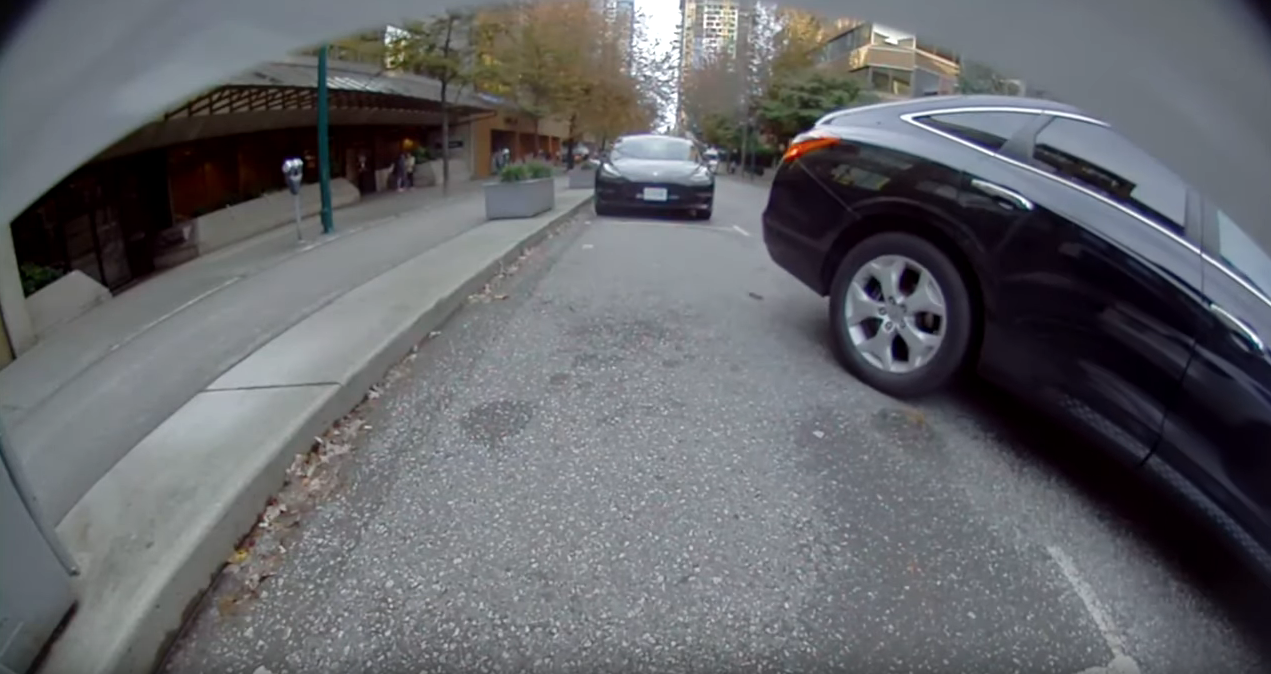 In an unlikely sequence of events Tuesday in Vancouver, a vehicle attempting to parallel park between two Tesla Model 3's ended up on its roof, injuring two pedestrians standing nearby.
The strange occurrence was caught on the Sentry Mode video from the Tesla Model 3 in the front. Footage from the rear cam shows a blue Model 3 parked two spots behind, while a black Honda Accord pulls up. It then switches into reverse, and attempts to parallel park. For an unknown reason at this time, the driver appears to mistakenly hit the gas instead of the brake, rocketing the Honda backwards, hitting a barrier, flipping onto its roof, while pedestrians nearby scramble, unfortunately falling and injuring themselves in the process.
Police said the two pedestrians, and the two people inside the Honda were hurt serious injuries, but not life threatening.