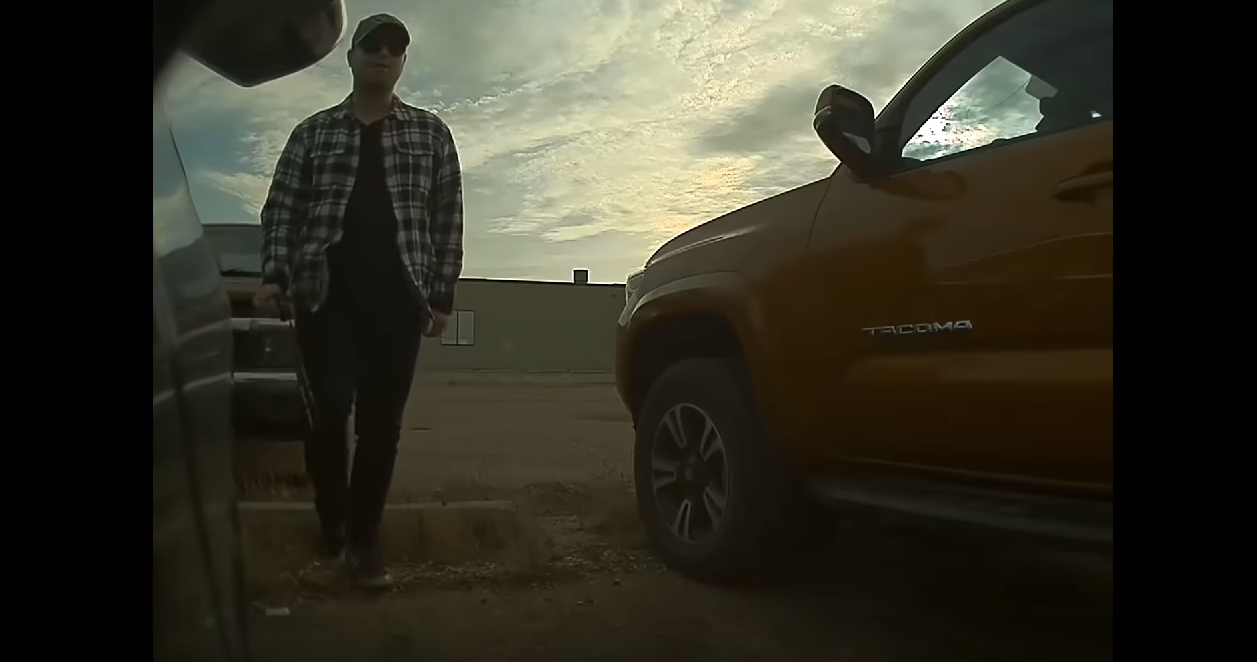 Last week we showed you when someone pulled up behind a Tesla Model 3, exited their vehicle with the apparent sole purpose of keying the Tesla. Fortunately he was caught on Sentry Mode, and now after the video was shared online, justice has been served.
Global News reports that the suspect, Austin Grabas, a 20 year old man from Edmonton, turned himself into police and is now facing one count of mischief in relation to the incident. What many of us were left wondering after seeing the video is why did he seemingly key the Tesla for no apparent reason. Turns out he was cut off the night before the keying incident by a black sedan and, when he saw the black Tesla the next day, thought it was the same vehicle that cut him off. Sound reasoning for sure, because there aren't lots of black sedans on the roads.
Grabas contacted the owner of the vehicle and will be paying for the damage, which is estimated at around $1,600.
When asked how he feels about the incident now, Grabas said "I wasn't thinking. I made a stupid mistake, I have to be accountable for my actions, it was a stupid, stupid mistake."
Surrey police have still not been able to identify this suspect, also caught on Sentry Mode keying a Model 3 in Surrey BC.