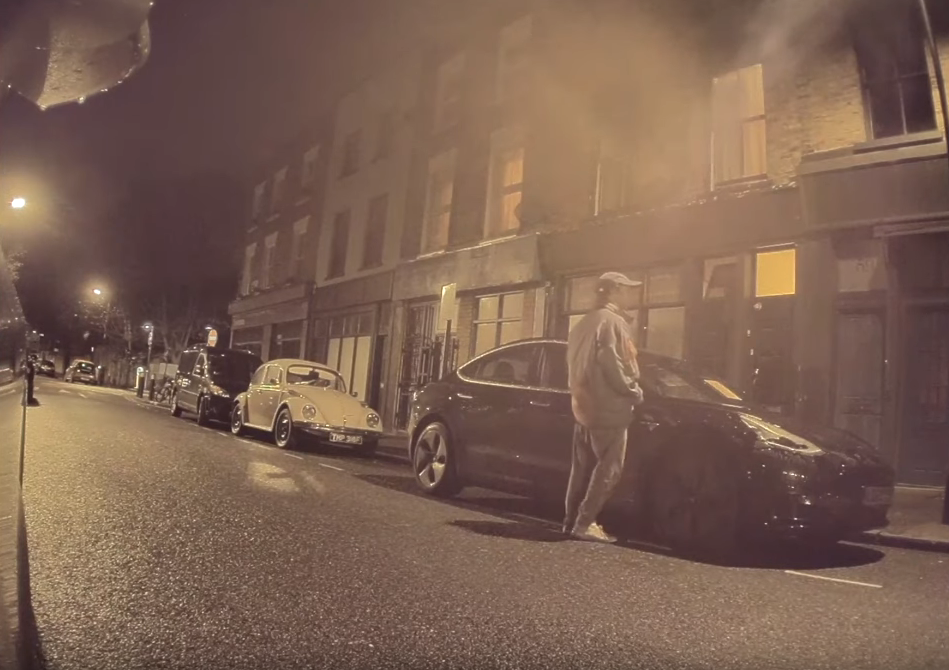 We've seen our fair share of strange things captured on Tesla cameras, from throwing coffee on a Tesla, to someone urinating on the door of a Model X.
But this guy thought he would outdo the Model X vandal, and go for a lap around a Tesla Model 3 while urinating all over it.
In the video, which was recorded in London in the early morning hours of February 1, the man can be seen standing on the left side of the vehicle, looking around nervously to see if anyone is watching. He then moves up to the front of the Tesla, and we can clearly see he's urinating all over it.
He then proceeds to move around the whole car, all the while marking his territory, completely unaware he's been recorded by another Tesla Model 3 across the street. In several instances he also appears to be nodding and talking to someone off camera.
He runs out of fuel before completing the full walk-around, fortunately not doing any permanent damage to the Tesla.
Check out the full video below.