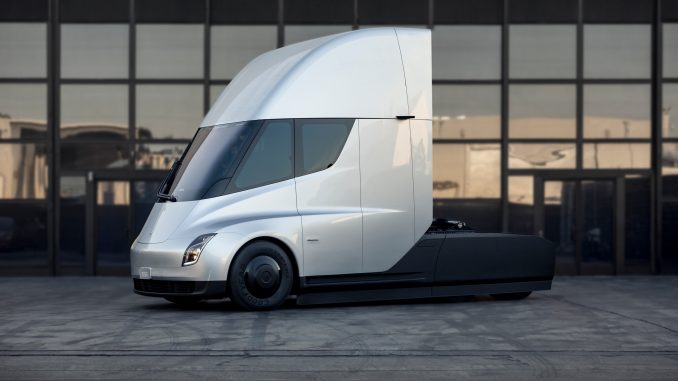 Tesla released its Q1 2021 earnings report this afternoon, posting a seventh consecutive profitable quarter. As it always does, the report included much more than just financial figures and was littered with tidbits of information about the year(s) ahead.
One of the biggest pieces of information revealed in the shareholder deck was in relation to the highly anticipated Tesla Semi.
With a short eight word sentence, the automaker confirmed production and deliveries of the electric truck will begin in 2021.
"Tesla Semi deliveries will also begin in 2021."
The Semi has faced several delays since it was unveiled in 2017. The main reason was due to battery cell supply constraints, which Musk mentioned as recently as earlier this year.
Bolstering the fact that electric Semi deliveries will begin soon are the recent job postings looking for Semi Service Technicians in multiple locations in the US, and also one in Mississauga, Ontario.
Many of the Tesla Semi trucks will be heading north of the border. Walmart Canada has an order for 130 units and Pride Group could be getting as many as 500 units.
The west coast of Canada will also be the first in the world to use the Tesla Semi in the forestry industry. Mosaic Forest Management announced earlier this year they have ordered 3 of the electric trucks to haul logs on Vancouver Island.
https://twitter.com/DriveTeslaca/status/1386782684853129218