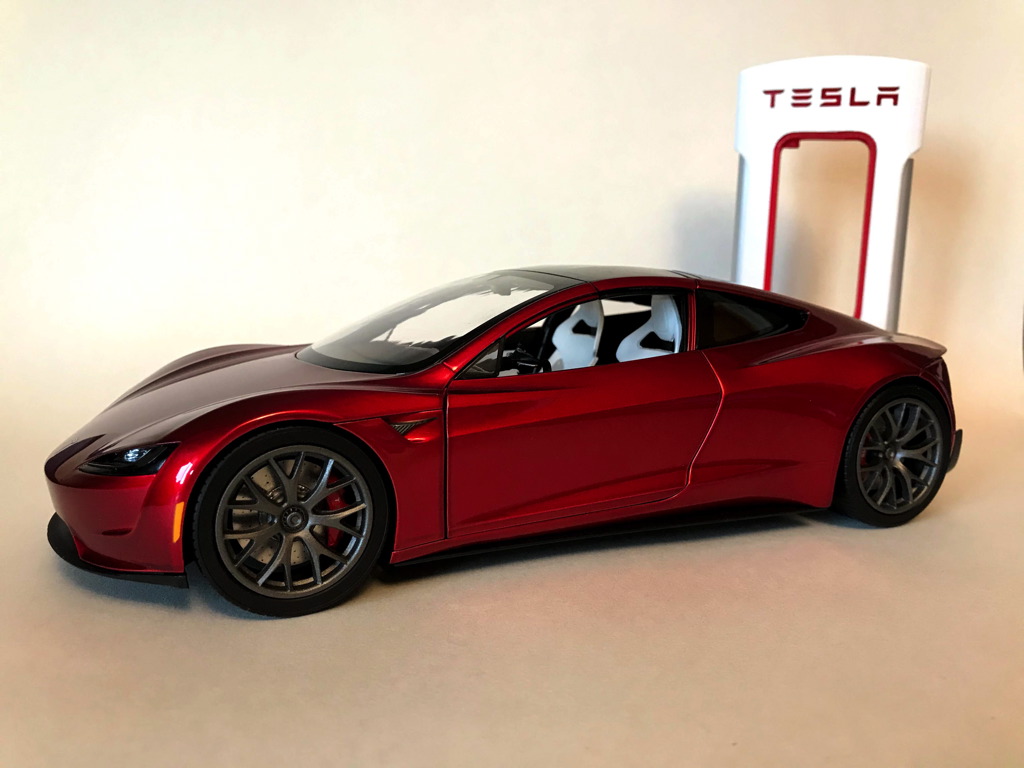 The Tesla Roadster may not be available for another year or two, but Tesla released a 1:18 scale diecast version late last year which we recently got our hands on.
The diecast Roadster was officially commissioned by Tesla. What that means is it was overseen by the Tesla Design Team to ensure every detail from the 3D design of the actual Roadster was replicated on this collectible. It shows in the final product with amazing detail, and even reveals some details we didn't know about the Roadster until this diecast was released.
Since Tesla is now releasing this diecast, that must mean they're pretty close to having the final design complete. This model can give us an up close look at the interior, the rear seat (it will be a 2+2 configuration), and the trunk. Surprisingly, there's no frunk on this model, but hopefully that makes into final production.
The Roadster features over 180 metal and plastic parts, has a convertible roof, steerable wheels, realistic interior with carpeted trunk, and even fabric seatbelts.
The dimensions are 252mm long x 109.5mm wide x 70mm high, and it weighs nearly 2 lbs, a nice weight that feels solid in your hands.
Check out our full gallery below. If you want to get one for yourself, you can order one on Tesla's website for $320 CAD.