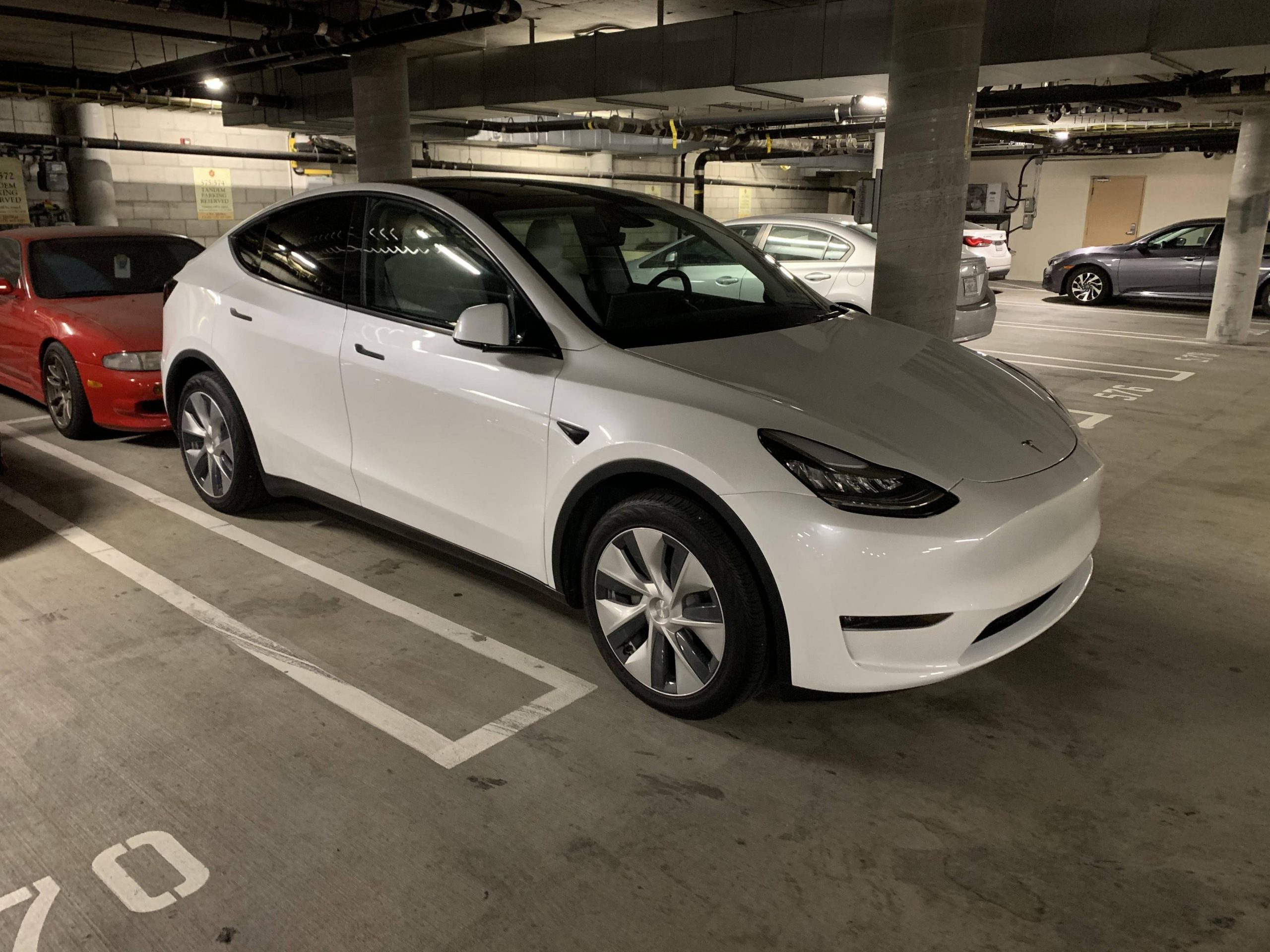 Until now, the only Model Y prototypes spotted in the wild had the black interior. With the first deliveries in the US expected next month, about 6 months ahead of schedule, we finally get a look at a prototype with the white interior.
Save with big discounts at your favourite Tesla accessories stores, like 10% off at Tesmanian, TesBros and Nikola Pro, plus many more. Coupon codes at DriveTeslaCanada.ca/deals.
Spotted in a parking garage in Los Angeles this past weekend by u/lastnamethai on Reddit, we get an up close look at the prototype, and a feature that has been discussed a lot but hasn't really been focused on before.
In the series of photos posted, we get an up close look at the window trim, which on the Model Y is no longer chrome like on the Model 3 (if you're thinking of buying a DIY chrome delete kit, you'll find big discounts on our Deals page). In the photos taken from a distance, the trim appears to have a glossy finish, but in the up close photos it appears to be more of a matte finish.
With deliveries starting soon, it also appears Tesla has settled on the trunk that lines up with the edge of the rear bumper. In other earlier prototypes, the trunk line has been seen going straight down into the taillight.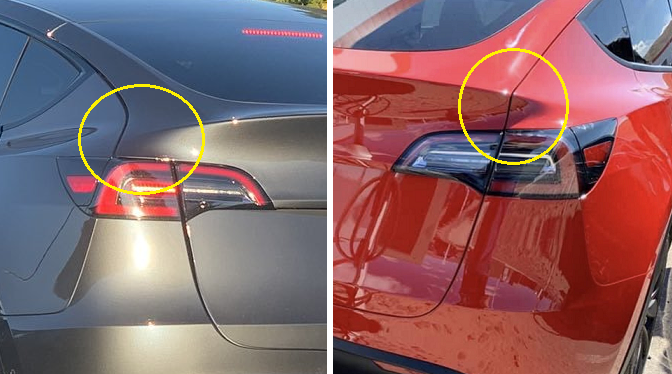 Get 10% off at Tesloid.ca or Tesloid.com with coupon code DTC10 at checkout. Quality Tesla accessories with FREE shipping across Canada and the US.
The first Model Y was spotted in Canada last week in downtown Toronto. Unfortunately deliveries of the electric SUV will be slightly delayed compared to the US, expected to begin in "mid-2020" according to Tesla's website.
Check out the full gallery below.