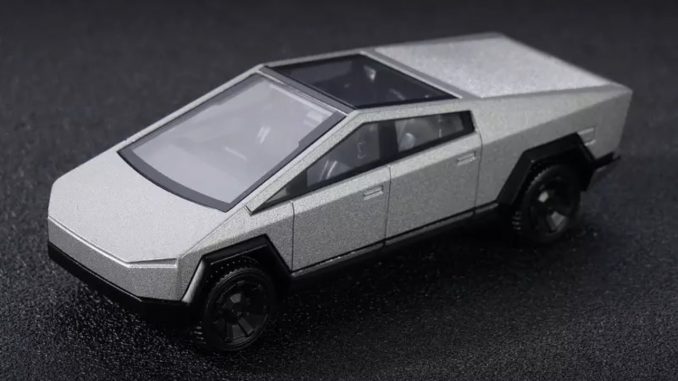 Tesla offers a number of 1:18 scale diecast models of most of the vehicles, even ones that aren't yet available like the Tesla Semi.
Another one that will be joining the Tesla Shop in the not too distant future is the Cybertruck. Javier Verdura, Tesla's Director of Product Design confirmed on Twitter this weekend they are working on a diecast model of the futuristic electric truck.
Working on it…

— Javier Verdura (@JVerdura) May 2, 2021
Unfortunately Verdura did not provide a timeline on when we might see the diecast Cybertruck in the store. Given that CEO Elon Musk has yet to reveal the truck's final design, it will likely be at least several more months before they start taking orders.
Related: Hot Wheels Tesla Cybertruck coming soon to a store near you
But it should be later this year. Based on information received by Drive Tesla, the automaker is planning the diecast Cybertruck's release to coincide with the opening of Giga Texas.
Interestingly Tesla hasn't added the Model Y 1:18 scale diecast model to its lineup even though the real thing has been on the market over one year. You can check out the five current models that sell for $230 CAD ($175 USD) on the Tesla Shop here.