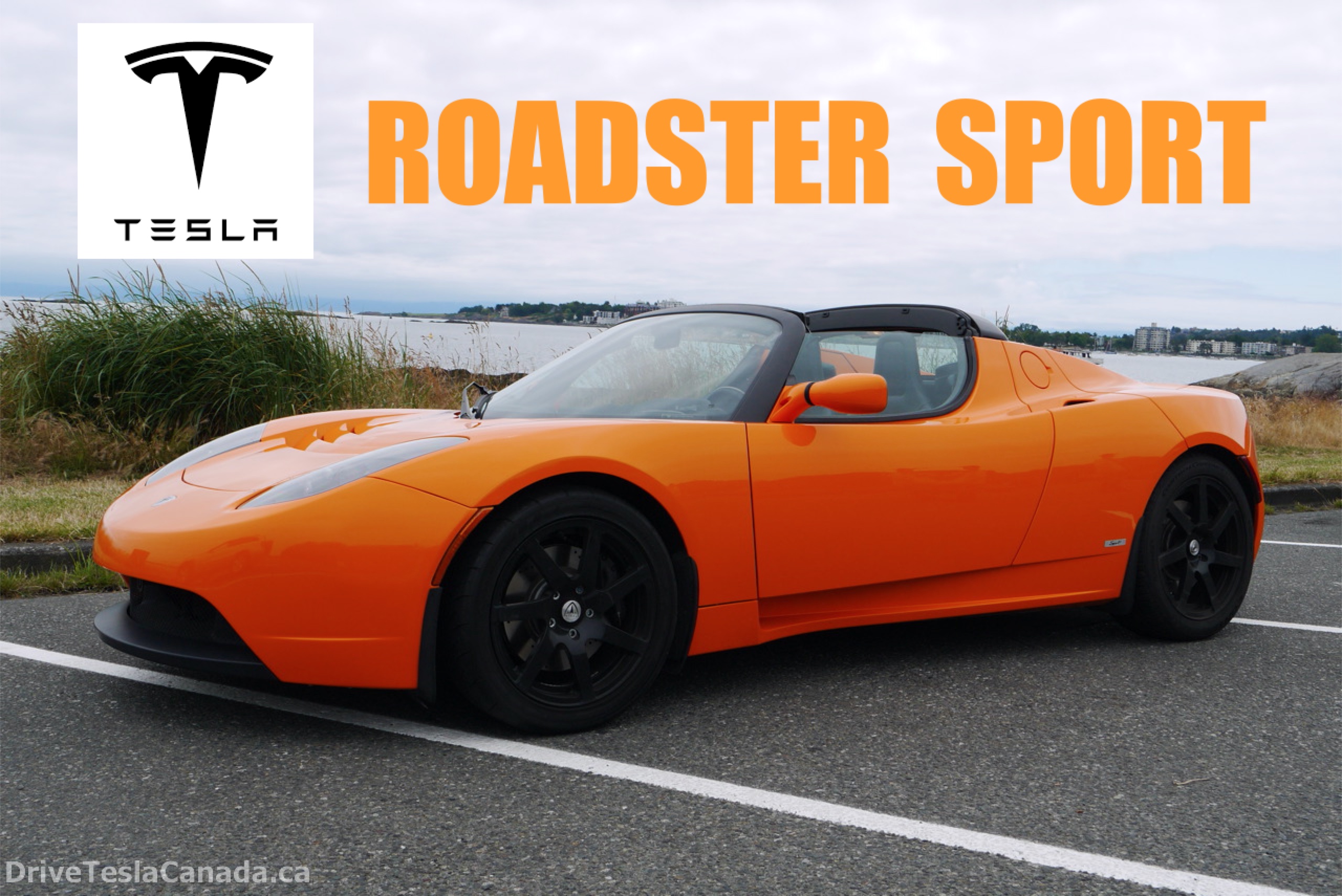 The car that started it all, the Tesla Roadster, was first delivered in February 2008 to none other than Elon Musk himself.
Over the course of the next four years, Tesla manufactured and sold 2,500 of them, creating several variations and improvements along the way, like the Roadster Sport and Roadster 2.5.
The car was developed as the first step in Musk's Master Plan – create a low volume, expensive electric car, the profits from which would fund a higher volume car at a lower cost. That would continue until Tesla could create an affordable, high volume car.
Drive Tesla recently had the opportunity to get an up-close look at a mid-production 700 series VIN Tesla Roadster Sport that was recently exported to Canada from the US.
The first thing you notice when seeing one for the first time is its surprisingly small stature. Most people know a Lotus Elise, which the Roadster is based on, is small, but seeing it next to other Tesla vehicles really puts it into perspective.
What made the Tesla Roadster so revolutionary at the time was it showed electric vehicles didn't have to be slow and boring. The original Roadster built from 2008 to 2010 had 248 horsepower and 273lb-ft of torque.
This upgraded Roadster Sport boasts an improved 288 horsepower and 295lb-ft of torque, good for a 0-60mph time of 3.7 seconds.
It has just 22,500km (14,000 miles) on the odometer, with everything the way it was when it rolled off the production line, the exception being a new stereo (head unit).
Finished in Very Orange, this Roadster features 53kWh battery pack, which when it was built in 2010 was EPA-rated for 390km (244 miles) of range. According to the owner it currently displays a range of around 277km (172 miles) at 90% charge.
Since it is based on an internal combustion engine (ICE) chassis, the charge port is hidden behind where the traditional gas tank door is located on the Lotus Elise.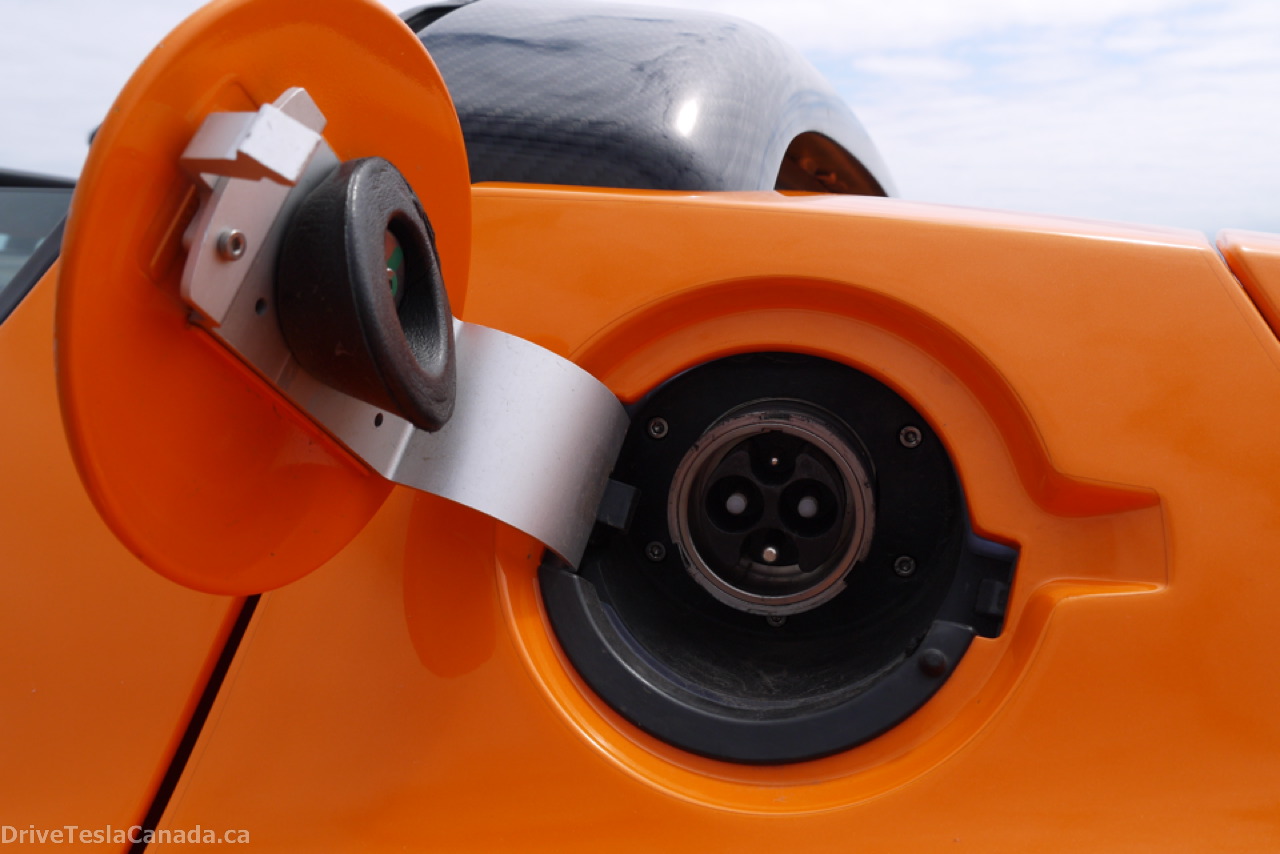 Many believe, including Musk himself, the Roadster is close to becoming a collector vehicle, which is what drove the new owner of this Roadster to purchase one.
An example of this would be the recent listing of the last Roadster ever produced that went on sale for a whopping $2 million CAD. There are a few considerations that make that vehicle unique to warrant that asking price, like the 2500 VIN and the fact it only has 14 miles on the odometer, but it won't be surprising to see original Roadsters only go up in price as Tesla continues to take over the EV marketplace.
Check out the full gallery below.