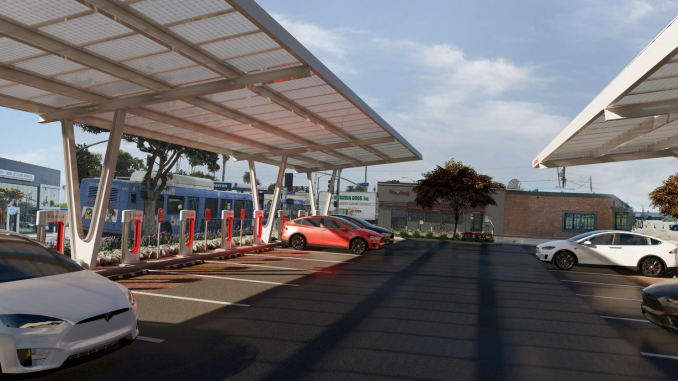 Elon Musk confirmed earlier today that the City of Santa Monica Supercharger station is back on. It may even include a 50's diner and clips from the 100 best movies of all time.
Major new Supercharger station coming to Santa Monica soon! Hoping to have 50's diner & 100 best movie clips playing too. Thanks Santa Monica city!

— Elon Musk (@elonmusk) April 2, 2021
This is not the first time that we have heard about the Santa Monica Supercharger. Back in March 2021, Tesla received approval to start the construction of a V3 Supercharger station.
However, Santa Monica City Council voted to include the proposed site as part of an Emergency Interim Zoning Ordinance. This ordinance prohibited non-residential development for at least 45 days and for as long as two years.
The Supercharger location was rumoured to be a kickback to the glory days of the highway rest stop. Initially, the plan included things such as a roller skate rink and even a rock & roll restaurant. However, as per the latest update, it looks like things will be a little less extravagant.
There is more to come, but in Santa Monica, you may have a V3 Supercharger station with some great food soon!