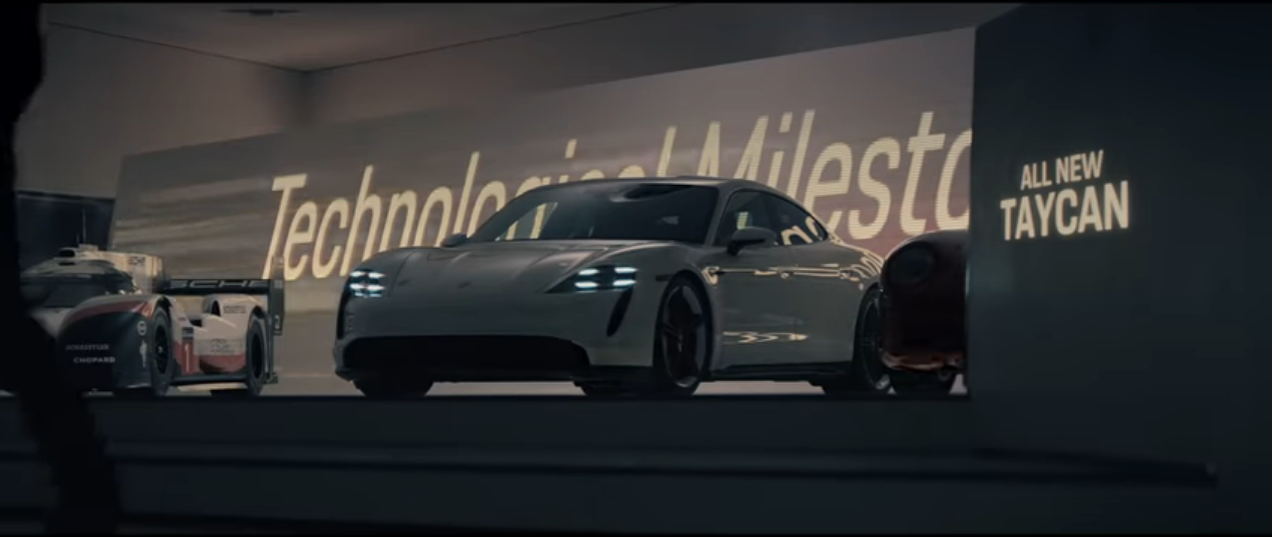 For the first time since 1997, Porsche has bought some expensive advertising time during the upcoming Super Bowl LIV next weekend in Miami.
Save with big discounts at your favourite Tesla accessories stores, like 10% off at Tesmanian, TesBros and Nikola Pro, plus many more. Coupon codes at DriveTeslaCanada.ca/deals.
The ad will feature a large variety of Porsche's lineup over the years, including the newest addition, the Porsche Taycan. Other cars include a 1960 Porsche-Diesel Standard 218 tractor, Carrera GT, 918 Spyder, 911 RSR, 718 Cayman GT4, 992 911 Carrera 4S, 930 Turbo, 991.2 911 GT2 RS, and fantastic 917K.
Titled "The Heist", the spot begins at the Porsche Museum, where the quiet Taycan EV is stolen from the museum, leading to a wild chase from several of the 'security guards'. It was filmed in a number of locations in Germany including the Zuffenhausen district of Stuttgart where Porsche is headquartered, Heidelberg, and the Black Forest.
The 60 second spot will premier during the Super Bowl's third commercial break in the first quarter, but Porsche has released an extended cut of the commercial, which you can see below.
What do you think of Porsche's new commercial for the Taycan?
Get 10% off at Tesloid.ca or Tesloid.com with coupon code DTC10 at checkout. Quality Tesla accessories with FREE shipping across Canada and the US.