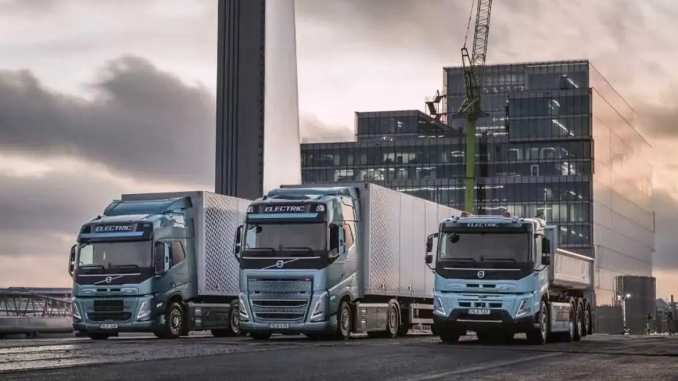 Volvo Trucks has announced it has started series production of its electric trucks. The battery-powered trucks are the electric versions of its heavy-duty trucks. They are the Volvo FH, Volvo FM, and Volvo FMX.
Volvo Trucks designates the first EV dealerships in Canada.
The truck maker started manufacturing the trucks at its Tuve, Gothenburg, Sweden. Volvo is using the same production line as conventional trucks at the moment to ensure flexibility and efficiency while it transitions.
Come 2023, Volvo will start producing the three trucks in Ghent, Belgium. The company is about to complete a battery pack assembly plant on the same premises.
Volvo offers six electric trucks powered by batteries. The company has attracted 2,600 orders in total, including about 1,000 for heavy-duty electric trucks.
Roger Alm, Volvo Trucks president, said, "We have sold around 1,000 units of our heavy electric trucks and more than 2,600 of our electric trucks in total. We expect volumes to increase significantly in the next few years. By 2030, at least 50 percent of the trucks we sell globally should be electric."
The electric truck market is about to get interesting, as Tesla is getting to start making deliveries of its Semi electric trucks.