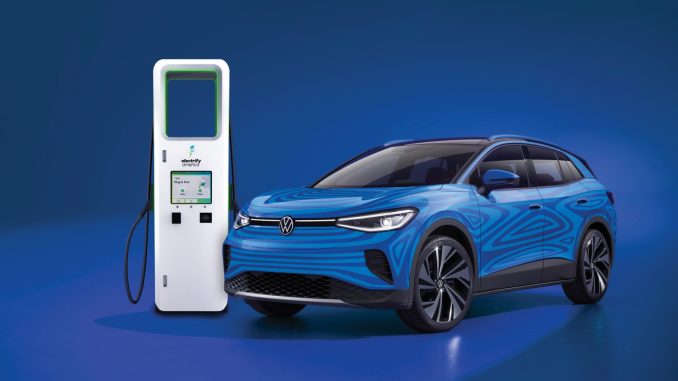 When the Volkswagen ID.4 arrives in the US later this year, new owners will receive an unlimited charging plan for three years at any Electrify America station.
VW says the deal will provide owners with increased "range confidence", and will be offered free of charge to everyone who leases or purchases the EV.
Electrify America currently has over 470 charging stations across the US, and more than 2,000 DC fast chargers. The network includes a cross-country route from Los Angeles to Washington D.C. that was only recently completed.
According to Electrify America, approximately 96% of the population in the US live within 120 miles (193km) of one of their charging stations.
Electrify America offers similar deals to owners of the Kia Niro EV and Ford Mustang Mach-E owners when it is released next year.
The ID.4 is scheduled to arrive north of the border in 2021. No details were provided about a similar charging plan with Electrify Canada being offered to Canadian customers.
There is currently a similar offer by Electrify Canada for new owners of the VW e-Golf, so it wouldn't be surprising to see this offered to Canadian ID.4 owners. We have reached out to Electrify Canada for comment, and will update this article if we receive a response.