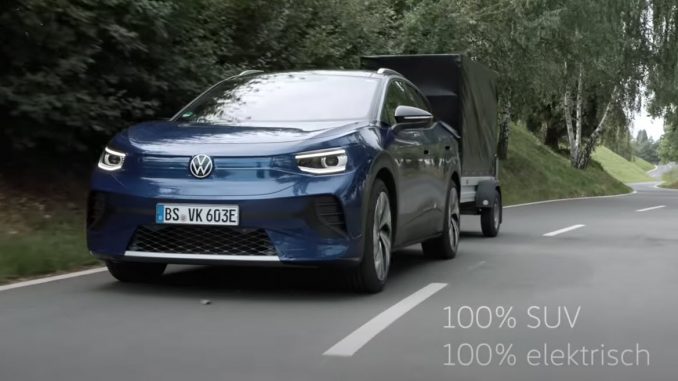 Volkswagen has been releasing tidbits of information over the last few weeks of its upcoming ID.4 electric SUV, most recently releasing photos of the interior.
The German automaker has released a new video ahead of its official launch showing its rugged 'off-road' side, as well as towing a large utility trailer.
The video titled "Superior Power" includes a slightly camouflaged blue ID.4 with the headlights and front grille still covered to protect the final look. It is amusing as the whole world already know what the production ID.4 will look like thanks to a leak earlier this year.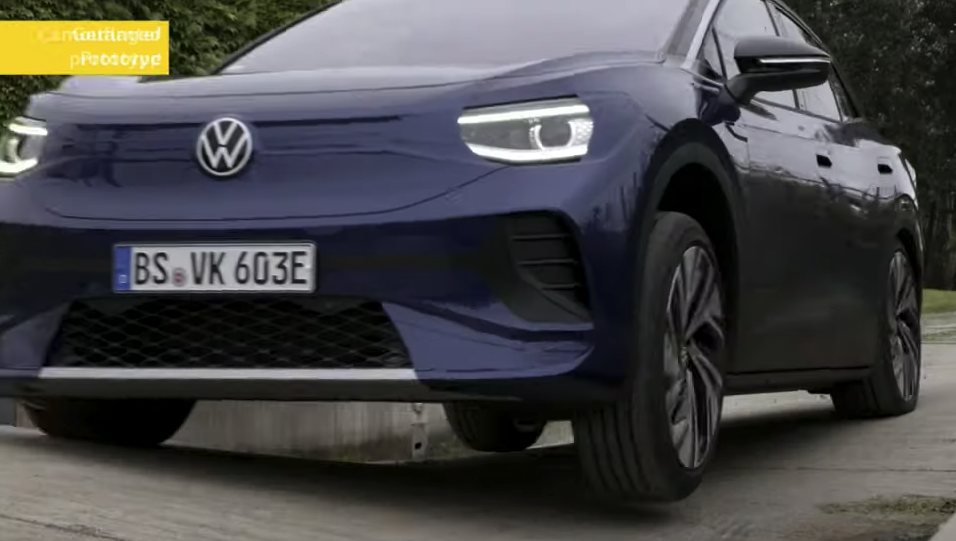 After showing the ID.4 tackling some different terrains, a large utility trailer is hooked up to the electric SUV. It will reportedly come with a 4,000lb towing capacity, which is 1,000lbs less than the Tesla Model X (5,000lbs), and 500lbs more than the Tesla Model Y.
Scheduled for the first deliveries to begin in the US later this year and Canada in early 2021, the ID.4 will first come only with a RWD configuration. The AWD version will come at a later, but so far unannounced date.
Volkswagen will hold an official unveiling for the ID.4 later this month where more details will be announced on pricing and availability.