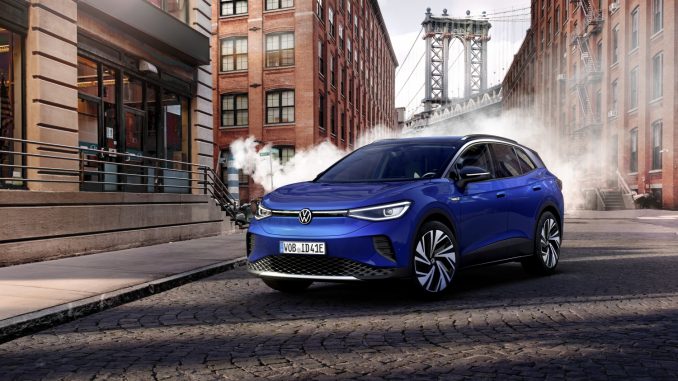 Volkswagen announced to their North American dealers that they would compensate specific buyers for the ID.4 electric SUV with a special deal.
The incentive will help offset a price increase for the 2022 model year.
According to a bulletin sent to dealers yesterday, VW will send affected buyers a Customer Support Bonus code worth $765. The amount represents the difference in MSRP for the coming year.
The 2022 ID.4 is $41,955 with destination while the 2021 ID.4 costs $41,190 with destination.
The program will start on January 4th, 2022 and last until January 3rd, 2023.
To get the discount, eligible buyers need to show their Customer Bonus Code email or offer code at the time of the sale.
The offer can be combined with most other incentives, except a few deals like the VW College Graduate Discount.
VW acknowledged that it would begin converting 2021 orders to the 2022 model year earlier this month. VW did not confirm if a price increase would happen at that time.
The $765 price increase is not bad considering what some other auto manufacturers are doing in the North American market. Ford is increasing the 2022 Mustang Mach-E pricing by up to $3,000. At the same time, Tesla has increased prices this year by as much as $10,000.
However, it is not clear if the same Customer Support Bonus will be available to Canadian buyers of the ID.4.
Source: CarsDirect