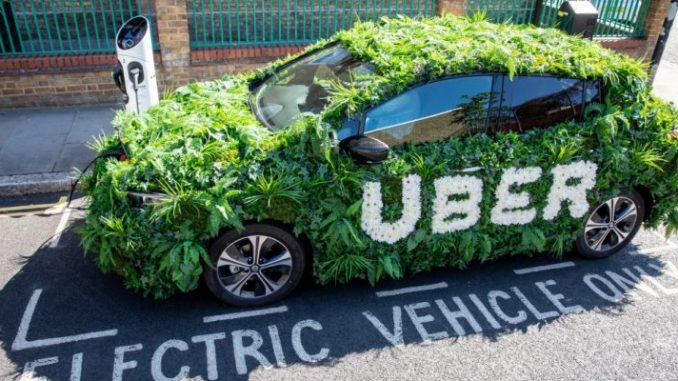 Uber has announced plans to have 100% of their rides will be in electric vehicles (EVs) in Canada, the US and Europe by 2030, and the rest of the world by 2040.
To help reach that goal, the popular ride-hailing company will be providing access to resources worth an estimated $800 million in the form of incentives, Uber Green, and discounted deals on EVs.
One of the deals announced yesterday will see Uber partner with General Motors in North America to provide drivers the employee discount on the 2020 Chevrolet Bolt.
For Uber drivers in Europe, the company will be partnering with Renault-Nissan to provide similar "attractive offers" on EVs.
The company also announced the launch of Uber Green, which will giver riders the option of selecting a low-emission ride in an EV or hybrid-electric vehicle for an extra fee of up to $1.50. The extra fee will go directly to the driver as an incentive for using an EV or hybrid vehicle on the network. Uber Green will only be available in 15 cities in the US and Canada at its launch.
Uber isn't the first ride-hailing company to commit to going electric. Earlier this year Lyft announced a similar plan to also switch its fleet to electric by 2030.