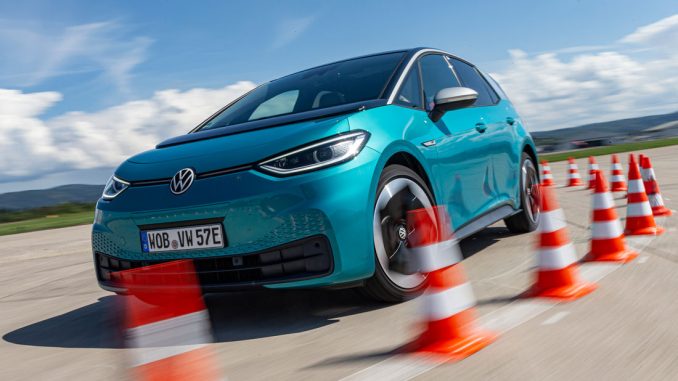 The Volkswagen ID.3 has had a rough road getting to production, as major software problems have forced the delay of the first deliveries.
Save with big discounts at your favourite Tesla accessories stores, like 10% off at Tesmanian, TesBros and Nikola Pro, plus many more. Coupon codes at DriveTeslaCanada.ca/deals.
As customers eagerly await the arrival of their new electric hatchback, the ID.3 has received an unflattering review from one of Germany's top automotive publications, Auto Motor und Sport.
The criticisms of the EV are wide ranging, from build quality to the real-world driving efficiency achieved during their testing.
Build Quality
A favourite talking point for Tesla critics is poor build quality, but it appears the German automaker should be subject to the same criticism for the ID.3.
You would think VW would provide the publication with a test vehicle in good condition without any major flaws, but that wasn't the case as the underside of the hood was only partially painted. As they note in their review it looked "like it was painted with a spray can," and based on the picture below, we can't say we disagree with them.
Get 10% off at Tesloid.ca or Tesloid.com with coupon code DTC10 at checkout. Quality Tesla accessories with FREE shipping across Canada and the US.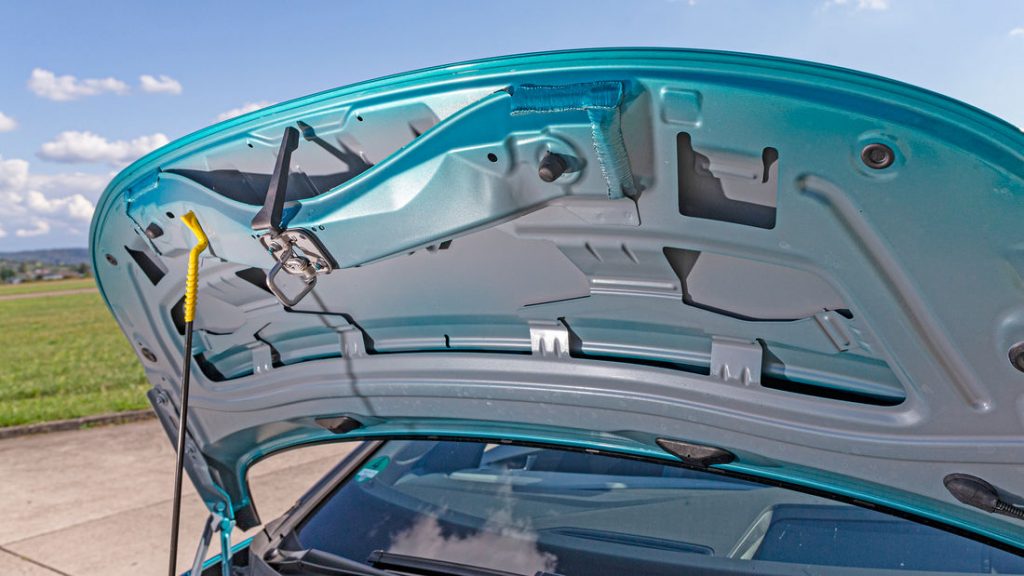 Other issues were found with the numerous plastic trim pieces in the interior, and wear on the driver's seat that made it look like it came from a car with 200,000km.
Oh, and Volkswagen, known for their superior build quality, also suffers from panel gaps and alignment issues in their ID.3.
Infotainment and Software
The flaws didn't stop with the build quality, as the review also panned the infotainment unit and software, which it described as "unfinished".
The review notes the infotainment system starts up slowly and is equally slow to respond, and voice commands did not work "properly or quickly." They also found the navigation system didn't work for the first few hundred meters as the system oriented itself.
Not to stop there, they also panned the 10-inch display, saying it was positioned too far away from the driver making it difficult to operate.
In VW's defense, the software is unfinished. It will be delivered to customers without some features as the automaker works to iron out major bugs that caused the delay in deliveries. A software update with fixes will reportedly be released before the end of the year.
Driving and Range
The news wasn't all bad, as the ID.3 powertrain and chassis were described as working perfectly, delivering natural and agile handling with "perfectly balanced driving behaviour".
Unfortunately their electric test vehicle didn't live up to the ranges claimed by VW. Driven in a way to squeeze as much distance out of the 53kWh battery as possible (aka hypermiling), they were able to achieve 359km of range.
But once driving in real-world city and highway conditions, the range plummeted to just 260km. That equates to an efficiency of 23.2kWh/100km.
Overall, Auto Motor und Sport said the ID.3 as they tested it should be offered at a price half as much as the MSRP. They said VW should be delivering a far superior product and with their decades of experience should not be given any leeway, as one might would with Tesla for being a "beginner" in automotive production.
The first ID.3 deliveries are expected to happen soon as the vehicles have been seen arriving in several European countries recently. Tesla CEO Elon Musk was able to get behind the wheel of one last week during an unannounced meeting with VW CEO Herbert Diess.