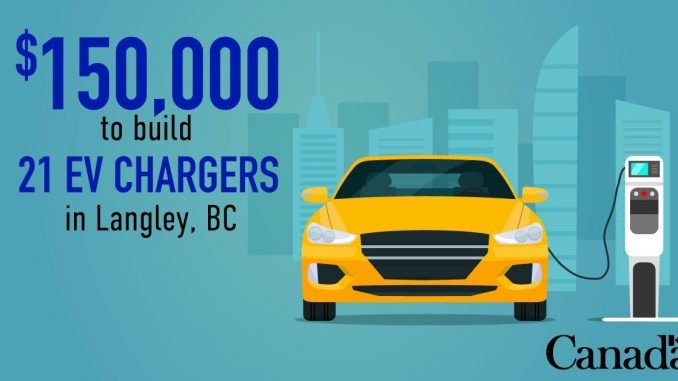 Electric vehicle (EV) drivers travelling between Vancouver and the Fraser Valley will have more options to charge their vehicles thanks to a new investment from three levels of government.
The Township of Langley is investing over $230,000 to install 21 new EV charging stations throughout the Township. Natural Resources Canada's Zero-Emission Vehicle Infrastructure Program will be contributing another $150,000, while the provincial government's CleanBC Go Electric Program is also investing $25,000, for a total project cost of more than $405,000.
"We are excited to add 21 new EV chargers to serve Township of Langley residents. This investment will accelerate progress on the Township's Climate Action Strategy, which calls for half of passenger vehicle trips in the community to be sustainable by 2030 and for a zero-emission corporate fleet by 2040."
The Township recently implemented a fee structure at all of their charging stations. Plugging in to a level 2 charger costs $1 per hour for the first two hours, and $3.00 per hour after that.
Plugging in at one of the four DC fast chargers in the Township will cost $16 per hour (27 cents per minute), with a 40 minute time limit.