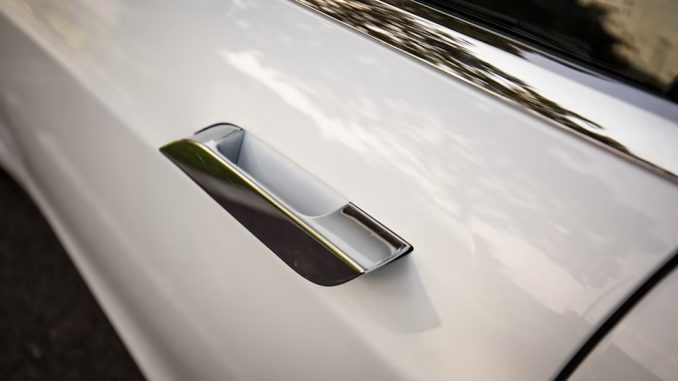 Door problems have landed Tesla in court, where it is trying to get the case tossed out. A Model S owner has dragged the company to court over the failure of the car's door handle, but Tesla is attacking the merit of the case.
According to Tesla, door handle problems do not render a car "unmerchantable," as reported by Car Complaints.
The Model S owner, John L Urban of Florida, claimed in court that he bought the 2015 year model because the handle could retract mechanically when not in use. The handles are flush with the door's surface until the owner approaches, which makes the handle position itself for the door to be opened.
However, Urban's Model S P85D door handle stopped popping out, after which Tesla agreed to repair it under warranty at no charge. But after the warranty expired, another door handle stopped working, and Urban spent $298.20 on repairs. Another handle stopped working, costing the plaintiff another $300.60 to fix.
The class action lawsuit complains that users were forced to use other doors to enter their cars when the motorized mechanism failed. They claim it is a safety hazard during emergencies.
Tesla, however, argues the class action lawsuit is baseless because the plaintiff has no standing to sue. As a Florida resident, Urban allegedly cannot make any claims under California law. "It is well-settled that a resident of a single state cannot represent a putative nationwide class asserting consumer protection and warranty claims because each class member's claims will be subject to the laws of their home state."
In addition, the plaintiff allegedly has no right to pursue a claim of breach of express warranty because the malfunctioning door handles are a design defect. Tesla claimed its warranty only covers manufacturing defects.
Tesla also contends the plaintiff has not proven that Tesla knew of the door handle's defect and how a single door handle forms a safety risk in a four-door car.
Tesla has a history of defending its failure to deliver in court. Last December, it argued its inability to deliver on its self-driving promises was not a fraud.