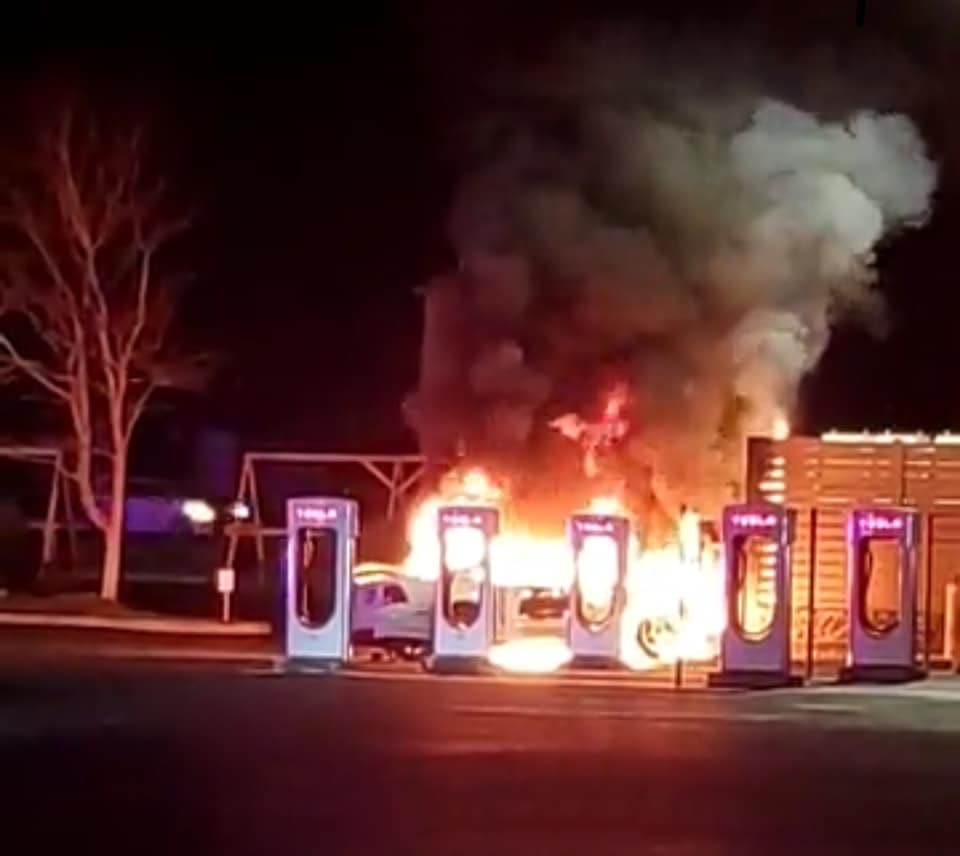 Now Tesla Superchargers that are bursting into flames. Except this time, it was the result of a Mustang driver who was maybe a bit overzealous (and drunk) in his attempt to do some late-night donuts in an empty parking lot.
According to the City of Seaside press release, a Ford Mustang was reported as driving recklessly "burning cookies" at the Seaside Outlet Mall around midnight on December 8, 2019. When police arrived on the scene, the Mustang was fully engulfed in flames after the engine had caught fire near the Tesla Supercharger station.
The driver of the Mustang, 33 year old Ricky Criss, had to be held back by police from returning to the vehicle, even though it was still on fire. He was arrested and charged with reckless driving, and had a blood alcohol content of 0.18%.
The Mustang was completely destroyed by the fire, and the Tesla Supercharger station was also damaged and had to be temporarily closed until repairs can be made. No word yet on when it will be opened again for Tesla owners to charge their vehicles.