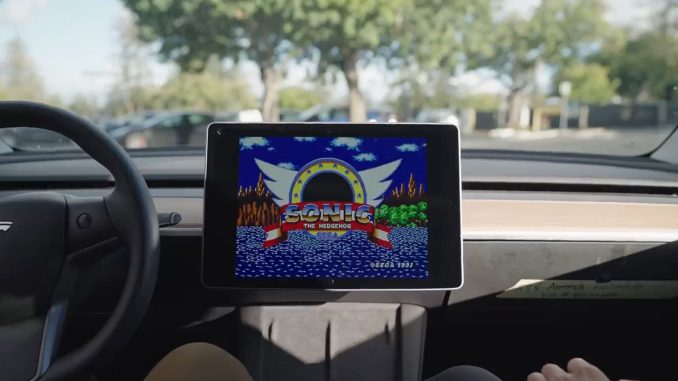 Tesla posted a behind the scenes look at the V11 software update on their LinkedIn page. A bit of an obscure post for the automaker, but none the less the video goes into some interesting details of the work behind the update.
For instance, the company touches on the fact that they added ramping capabilities into the headlight. This means that Model 3 and Model Y owners can see turn signals, low beam, high beam, and parking lights ramp up and ramp down.
Additionally, you can now create your own Light Show with 46 different channels. These include lights, doors and even the charge port that can open and close.
Naturally, the company also shows off the standard Tesla Light Show.
The video also details the Megaphone feature, the bottom bar on the touchscreen display and the new gestures for the app user interface.
Finally, the group also touched on the new games, including Polytopia and the Sonic emulator.
Although the video did not show anything new, it does provide a little more insight into the team that built and worked on this upgrade.
You can check out the full video below.