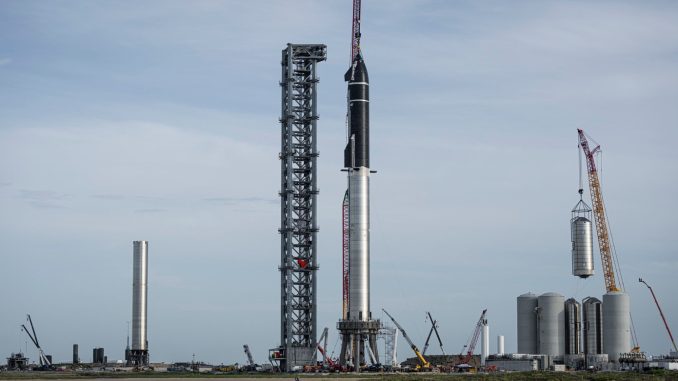 SpaceX CEO Elon Musk will be providing an update on the development of his company's Starship program next week.
In a tweet this afternoon, Musk said the presentation will take place Thursday, February 10 2022 at 8:00pm Central Time, without providing further details.
Thursday next week at 8pm Texas time

— Elon Musk (@elonmusk) February 3, 2022
The Starship update will be the first in more than two years. The SpaceX CEO last provided an update on the orbital rocket in September 2019.
Musk will likely discuss the latest developments in the program, including a potential date for the first orbital test flight.
Without any passengers on board, the Starship prototype will take off from its home base in Boca Chica, Texas.
A reusable Super Heavy first stage booster will help get it off the ground before detaching and splashing down in the Gulf of Mexico about 32km (20 miles) offshore.
The flight was planned to take place last year, but was pushed back to at least March 2022 due to a delay in the FAA environmental review.