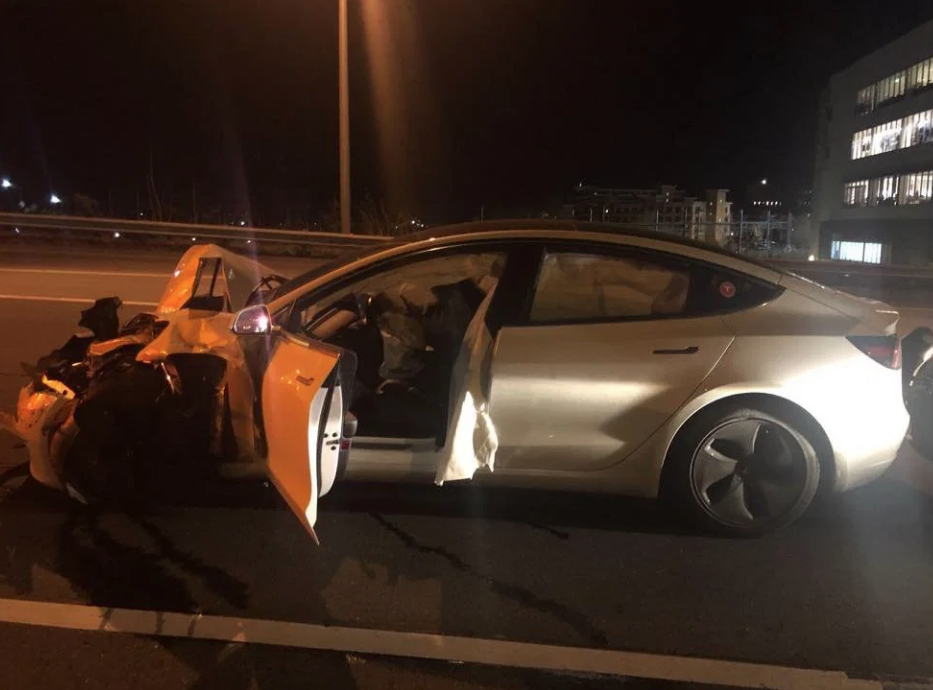 This is your reminder that you still have to pay attention and be ready to take control of your vehicle at any time while Tesla's Autopilot is engaged.
Connecticut State Police were stopped on the side of a highway assisting a disabled vehicle in the early morning hours on Saturday when the crash occurred, according to Fox61. The cruisers had their lights on, as well as flares placed on the road behind the cruisers to warn oncoming vehicles, but a Tesla Model 3 owner waasn't paying attention, and collided with both a police cruiser and the stranded vehicle.
The driver admitted to having his Model 3 on Autopilot while checking on his dog in the back seat, when the collision occurred. He was issued a misdemeanor summons for Reckless Driving and Reckless Endangerment.
Fortunately no one was seriously injured in the accident according to a post to the CT State Police Facebook page, but this serves as a good remind to always be fully alert while driving, even with Tesla's Autopilot.