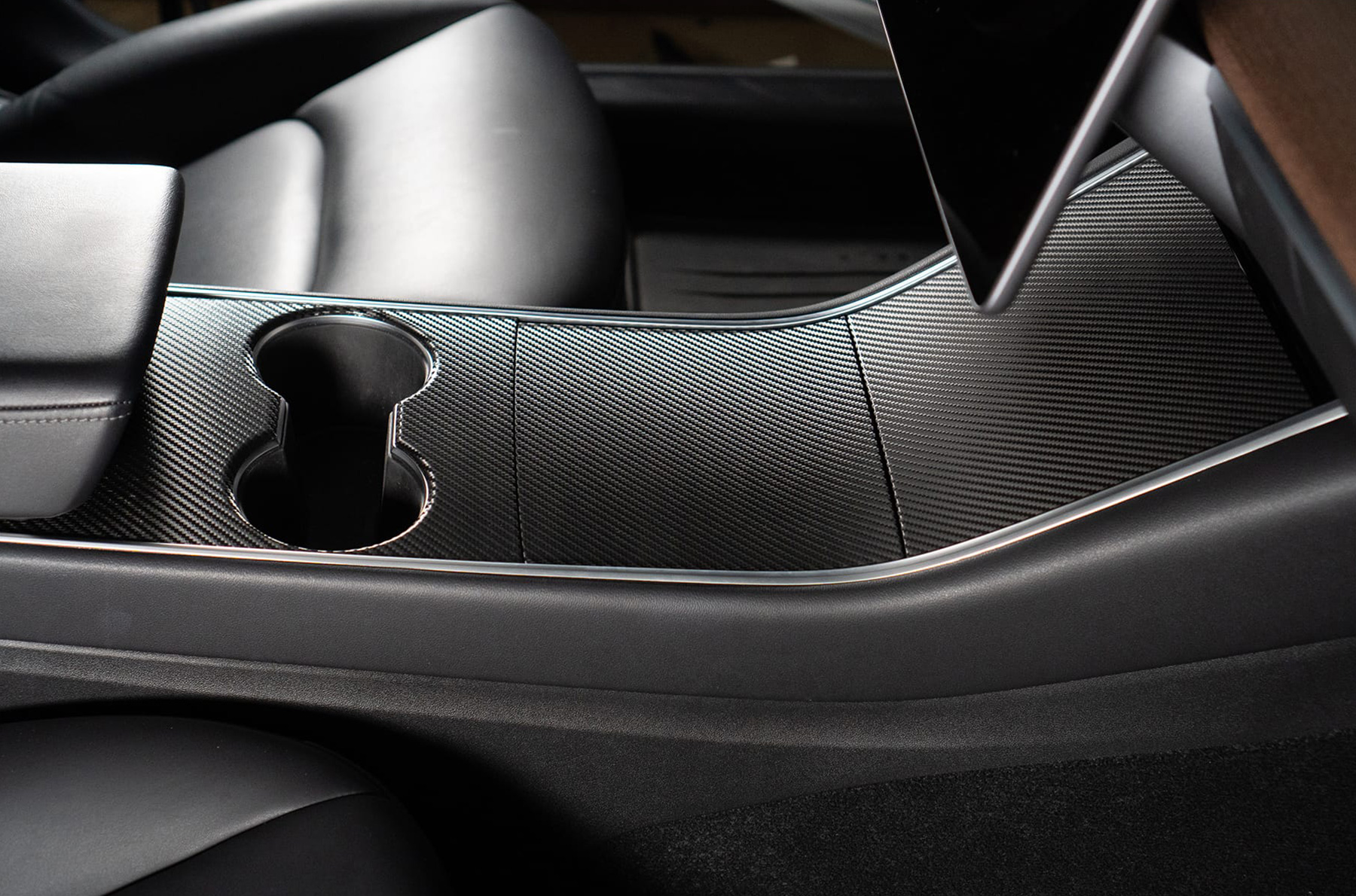 UPDATE: The sale is now over, but you can still get it for just $19 here.
Nikola Pro, known for their well designed and affordable chrome delete kits for Model S, Model 3, and Model X vehicles, has just released their newly designed center console wrap for the Tesla Model 3. It is on sale at such a low price today only, they're not making any money on each unit that sells.
We're releasing a product tomorrow at such a ridiculous price point that we're not making any money on it. 24 hours only. Stay tuned! #thanksforwaiting

— Nikola Pro (@thenikolapro) December 5, 2019
The newly redesigned kit is the perfect way to both protect your glossy center console from dust and scratches, and avoid the large number of fingerprints that seem to appear just minutes after cleaning it.
The kit is made of high quality 3M 1080/2080 film, and comes with a unique no-fuss application method we've yet to see on center console wraps – the entire piece has transfer tape on it for an easier application (see the Nikola Pro Door Exit Decals as an example). If you do happen to make a mistake on your installation, you can request a free replacement from Nikola Pro by contacting them directly.
It comes in 5 pieces – one for each of the 3 main panels, one for the very small piece under the screen, and one for the phone strip. It also includes everything you need, like a squeegee to help with the installation. It is available in 10 different colours right now, with plans to expand that to over 23 options by the end of the year.
For 24 hours only, the kit is on sale for just $9USD! After the 24 hour sale is up, the regular price will be just $19USD. We've never seen a price this low for a high quality center console wrap, even at the regular price, so you better jump on this deal now so you don't miss out. This would make a great stocking stuffer. Also check out our other Tesla Christmas gift recommendations in our Tesla Christmas Gift Guide.
Click here to order yours, and a 10% discount will automatically be applied at checkout, bringing the 24 hour sale price to just $8.10USD.
Affiliate Disclosure: This post contains affiliate links, which allows us to continue to deliver great Tesla news. Thank you for your support.