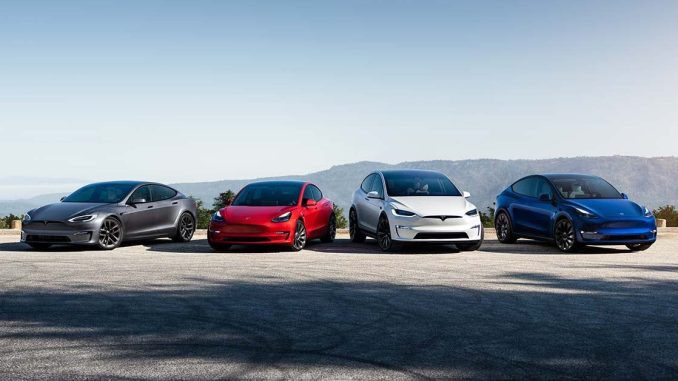 Tesla is the cheapest luxury brand to maintain, and not just among electric vehicle brands, but also those with internal combustion engines (ICE), according to a new study.
The findings come from Clunker Junker which looked at maintenance cost data from the last ten years and cross-referenced vehicle price data.
As in most auto studies, they divided brands and vehicles into popular and luxury. The popular car winner was Toyota. The Japanese automaker took eight of the top ten cheapest cars to maintain.
The Toyota Land Cruiser, Toyota Sequoia and Toyota Supra took the top three spots, with the Land Cruiser costing 13.41% of its value to maintain over a 10 year period.
When it comes to the luxury car space however, Tesla as a brand dominated the results, and is significantly cheaper than Toyota in the popular segment to maintain.
The study found that Tesla's long-term reliability cost owners only 7.09% of the car's value to maintain. The next closest was Lexus, which according to the study will cost owners 12.28% over a 10-year period. The numbers only increase from there, with Porsche (17.27%), Mercedes-Benz (18.60%), and Lincoln (19.16%) rounding out the top five.
Meanwhile BMW, which lost the title of top selling luxury car brand in the US in 2022 to Tesla, came in last (13th) and costs owners over a quarter of the car's value at 25.34%.
As for individual luxury car models, the Tesla Model S won the title with the lowest percentage in the study of just 4.58%.
Rounding out the top three were the Tesla Model X and the Nissan GT-R. The Tesla Model 3 came in fourth, and the Tesla Model Y came in eighth.
In the worst spot for luxury vehicles, BMW took 3 of the 4 spots with the BMW X1 at an astounding 42.06% of the new car price to maintain for ten years.
All the data that made up the study was sourced via CarEdge in September 2022.
You can check out the complete study here.