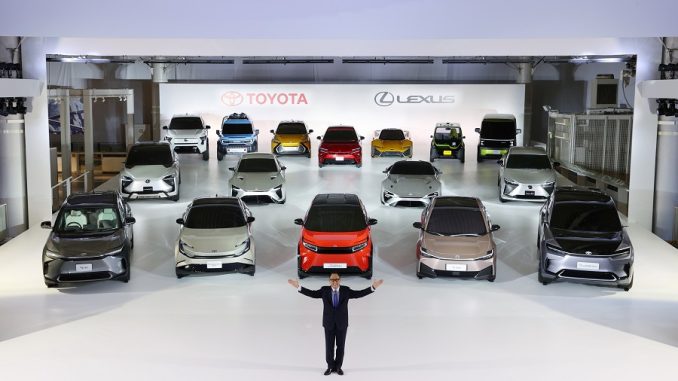 Toyota's President Akio Toyoda joins what he says is the silent majority in questioning if EVs should be the exclusive option moving forward.
This is not surprising as Toyota has lagged behind almost every other automaker in the transition to electric.
The exact quote from Toyoda is this:
People involved in the auto industry are largely a silent majority. That silent majority is wondering whether EVs are really OK to have as a single option. But they think it's the trend so they can't speak out loudly… Because the right answer is still unclear, we shouldn't limit ourselves to just one option.
It is an interesting position, especially as rivals such as General Motors and Honda have committed to electrifying their entire lineup.
Toyota instead has taken a diversified approach which includes hydrogen-powered cars and hybrids.
Toyota is not alone, especially in terms of Japanese automakers' skepticism of EVs.
Both Mazda and Nissan have been slow off the block, but are now playing catch-up in terms of electrification.
Toyota shareholders have already raised alarm bells about the slow adaption.
The main concern seems to be that the company is falling behind traditional and new automakers in the EV race.
Only time will tell if Toyoda's skepticism is correct, but if he is wrong, it could mean Toyota will be playing catch-up for years to come.