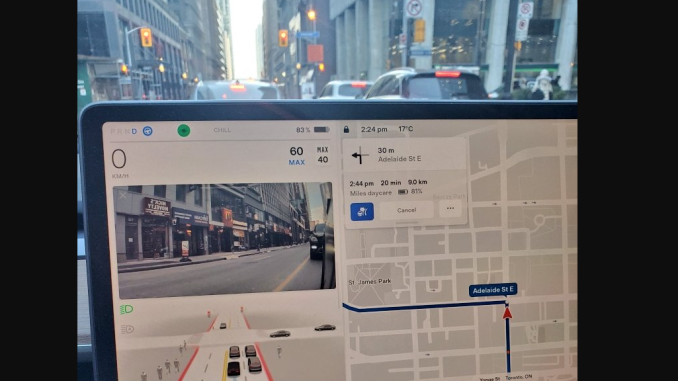 Tesla has revealed more than one quarter of a million owners have opted into the Full Self-Driving (FSD) Beta testing program in Canada and the United States.
Tesla's FSD Beta program first launched in October 2020 to a handful of public testers, and several hundred employees. The program grew slowly and after several delays that number had reached 100,000 testers by April 2022, and by September it had grown further to 160,000.
In the month since it was made available to anyone who wanted it, approximately 125,000 more people have pushed the FSD Beta request button. In a series of tweets highlighting their accomplishments in 2022 published this afternoon, Tesla confirmed that 285,000 owners have requested and installed FSD Beta on their cars.
"Enabled anyone in North America who has purchased FSD to request FSD Beta, reaching 285k cars total," Tesla wrote in a tweet.
While that is a big jump from just a few months ago, it falls short of Musk's prediction that around 1 million Tesla owners would be testing FSD Beta by the of the year.
During an interview at the All-In Summit back in April, Musk said that FSD Beta would go to a wide release by the end of 2022. At that time there were 100,000 testers in the program, but with the wide release Musk predicted it would grow to "probably 1 million people, on that order by the end of the year."
It is unclear why Tesla fell so far short of that estimate. It could be that Musk was, for whatever reason, wrong with his prediction, but missing the number by nearly three quarters of a million is not a simple rounding error.
One reason could be that not everyone who has purchased FSD Capability (now at $19,600 CAD or $15,000 USD) has requested and installed FSD Beta on their cars, although this number is likely quite small compared to the overall population of Tesla owners with FSD Capability.
It could also be that Musk was expecting more owners to purchase FSD Capability, but the recent price increase may have tempered the number of people buying the package.
Regardless of the reason, 285,000 FSD Beta testers is a big accomplishment for Tesla, and that number should grow significantly higher next year as we expect FSD Beta to expand outside of North America in 2023.
But the next big accomplishment is when the car can truly drive itself without any human intervention. It can already accomplish this is some environments and scenarios, but there is still work to be done for a truly self-driving system.