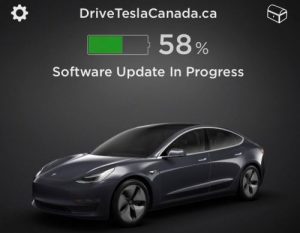 Tesla has started an early release of its latest software update, 2020.20, and included some nice media-related updates for Tesla owners.
Fallout Shelter
Probably the biggest part of the update so far is the addition of a new game to the newly redesigned Toybox. Fallout Shelter, which we learned last year near the release of Cuphead was eventually coming to Tesla vehicles, is a popular mobile simulation video game developed by Bethesda Game Studios.
As with the mobile version, which has won numerous gaming awards, you have to create a vault and keep the occupants inside happy while keeping them from the outside 'Wasteland'.
Theater Improvements
Another new feature is something that we've seen a number of requests for. You can now control video playback without using the on-screen controls. Instead, you can use the steering wheel to play, pause, and skip video playback.
Trax Improvements
If you have any musical ability (unlike me), you'll probably enjoy this update to Trax, Tesla's in-car music studio app. The latest version will include a 'piano roll view' (anyone know what that means?). You can also do some manipulation of the notes by pressing and holding down on them.
Check out the full release notes below for more details.
Fallout Shelter
Fallout Shelter puts you in control of a state-of-the-art underground Vault from Vault-Tec. Build the perfect Vault, keep your Dwellers happy, and protect them from the dangers of the Wasteland.
To play Fallout Shelter, tap Entertainment from the Application Launcher, then Arcade > Fallout Shelter.
Theater Improvements
With this release, you can now play, pause, and skip video playback with your steering wheel controls while using Theater Mode. As usual, Theater Mode is only available while your vehicle is in PARK.
TRAX Improvements
We have added a piano roll view that allows you to edit and fine tune notes in a track. You can now tap in view to create a note, move or resize it by dragging the tail end of a note, and delete it with a long press. To play a note sound, simply hold and move…