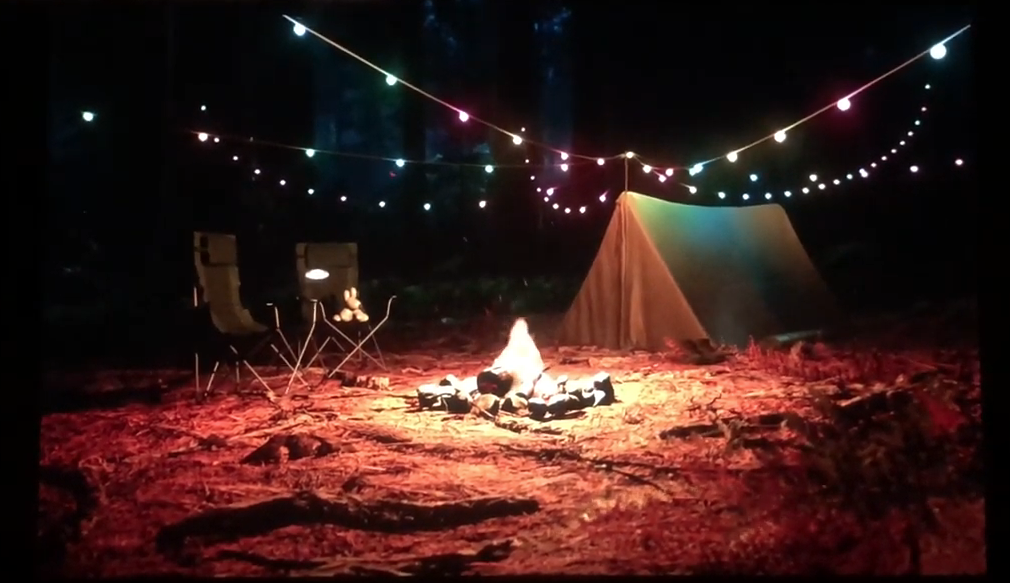 In Tesla's holiday software update, 2019.40.50.1, a new 'Camp Mode' feature was released, and someone has already discovered a neat easter egg that accompanies the new setting.
'Camp Mode' is described as follows in the release notes:
"Your car can now maintain air flow, temperature, interior lighting, as well as play music, and power devices when Camp Mode is enabled. To enable Camp Mode, tap the fan icon at the bottom of the touchscreen and set "Keep climate on" to 'CAMP' while your car is in PARK. Big batteries rock."
Mark Dickinson on Youtube has discovered that if you leave your Tesla in 'Camp Mode' for an extended period, a cool new screensaver/animation appears on the screen. This is similar to the 'Romance Mode' animation of a roaring fireplace already available, but that one comes up immediately, whereas you have to wait about 10 minutes for the camping video to appear.
In the animation there is a campfire, tent, some colourful lights above the campsite, and two camping chairs. There's also a little surprise on one of the camping chairs, the same dog that you get when 'Dog Mode' is activated. There's also a number of smaller moving parts to the animation, like leaves and branches moving in the foreground.
Check out the full video below. Hopefully Tesla makes this animation available without having to sit in 'Camp Mode' for 10 minutes before it becomes active.