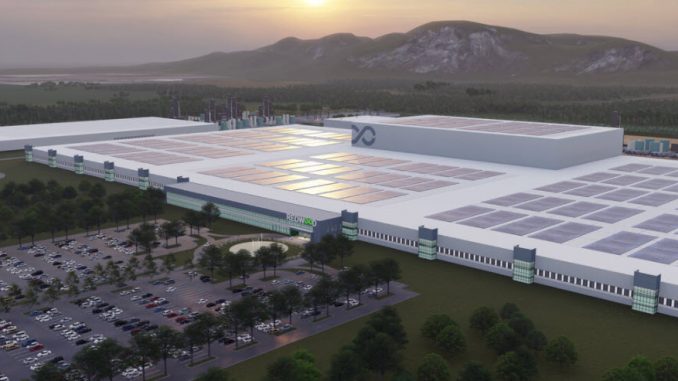 One of Tesla's co-founders, J.B. Straubel left the automaker in 2019, two years after starting his own company in electric vehicle (EV) sector, Redwood Materials. The company has so far focused on recycling EV batteries and the elements inside them, quickly becoming the biggest lithium-ion battery recycler in North America.
It turns out Straubel has much bigger ambitions for his company than just recycling. In a press release this morning, Redwood Materials announced they will soon begin construction of a new EV battery materials factory in the US.
Redwood Materials is targeting the facility to be capable of producing 100 gigawatt hours (GWh) of batteries per year by the end of 2025. That's enough to power 1.3 million EV per year and matches closely to the production capacity of the biggest producers in Asia.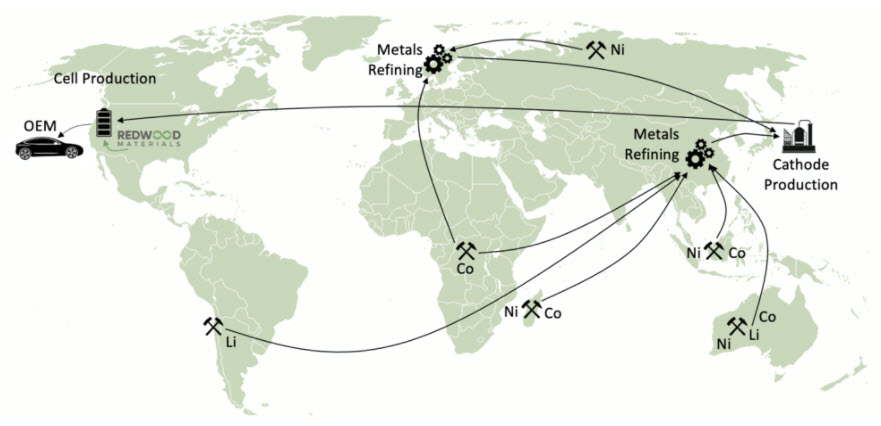 Straubel's company is clearly expecting the demand for batteries to increase exponentially in the coming years and has plans to expand that capacity to 500GWh by 2030, or enough for 5 million EVs each year.
They also plan to build a similar facility in Europe by 2023.
"These numbers sound insane, but when you look at what the market needs, I'm like holy cow — is this even aggressive enough. Somebody's got to do this. In fact, we need at least four companies doing similarly aggressive, crazy things all in the same timeline," Straubel told Bloomberg.
The company plans to announce the location for this new facility in 2022. Redwood Materials currently has three facilities in Nevada, but they are seeking a new location further east according to the press release.
No details were provided on whether supply deals have been signed with any automakers, but one has to suspect Tesla is at the top of that list.