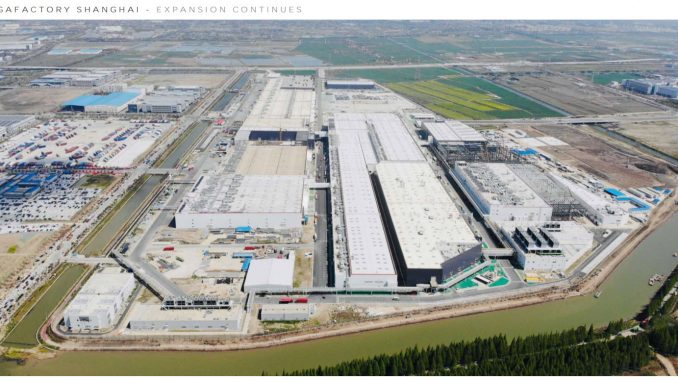 Tesla recently announced in its Q2 2021 earnings report that Giga Shanghai had become the company's new "primary vehicle export hub." That transition had been visible over the last few months as the number of vehicles sent to other regions from China outpaced the number of vehicles sold domestically.
That was the case again in July as nearly three quarters of the vehicles produced at Giga Shanghai were destined for export.
According to the latest data from the China Passenger Car Association (CPCA), Tesla's wholesale figures came in at 32,968 vehicles in July. Of those, 24,347 were exports, most of them likely heading to Europe.
Included in the export batch were 16,136 Model 3s, and 8,210 Model Ys.
The remaining 8,621 vehicles were sold domestically in China, with the Model 3 leading the way with 6,601 sales and the Model Y accounting for the other 2,397 sales.
While the domestic sales figures are down month over month, Giga Shanghai's production has remained steady. In June Tesla's wholesale figures stood at 33,155 vehicles, with 28,138 sold locally and 5,017 exported to other regions.
As production continues to ramp at Giga Shanghai, this trend of fluctuating sales vs exports is likely to continue and should not be considered as a sign of a demand problem in China.
Tesla MIC Jul sales
Wholesale: 32,968
Retail: 8,621
Exports: 24,347
Model 3: 16,137
Model Y: 8,210
(#CPCA)
Jul sales: 8,998
Model 3: 6,601
Model Y: 2,397
(#XINCHUXING) https://t.co/62Df6q6lsp

— Moneyball (@DKurac) August 10, 2021