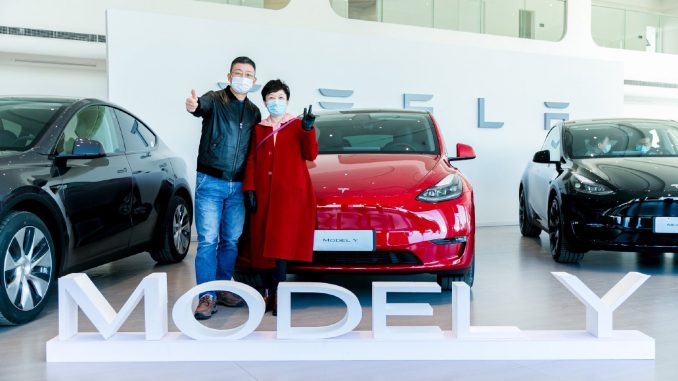 Following a report that Tesla's demand in China was dropping by more than 50%, the official sales numbers for May have now been published.
According to data from the China Passenger Car Association (CPCA), Tesla Giga Shanghai sold a total of 33,463 cars last month. Of those, 11,527 cars were exported to other countries, meaning a domestic sales total of 21,936 cars last month in the country.
Breaking it down by model, the Model 3 registered 9,208 sales in the month. Despite only being available in the country since January, the Model Y outsold its smaller sibling, registering 12,728 sales in May.
These domestic sales figures represent an increase of more than 30% from April, where Tesla sold a total 11,671 vehicles. Those numbers were lower than usual due to nearly 19,000 vehicles being exported to other countries, the highest number seen since exporting began last year.
Tesla China May data:
Wholesale: 33,463
Retail: 21,936
Export: 11,527
(CPCA)

— Kelvin Yang (@KelvinYang7) June 8, 2021