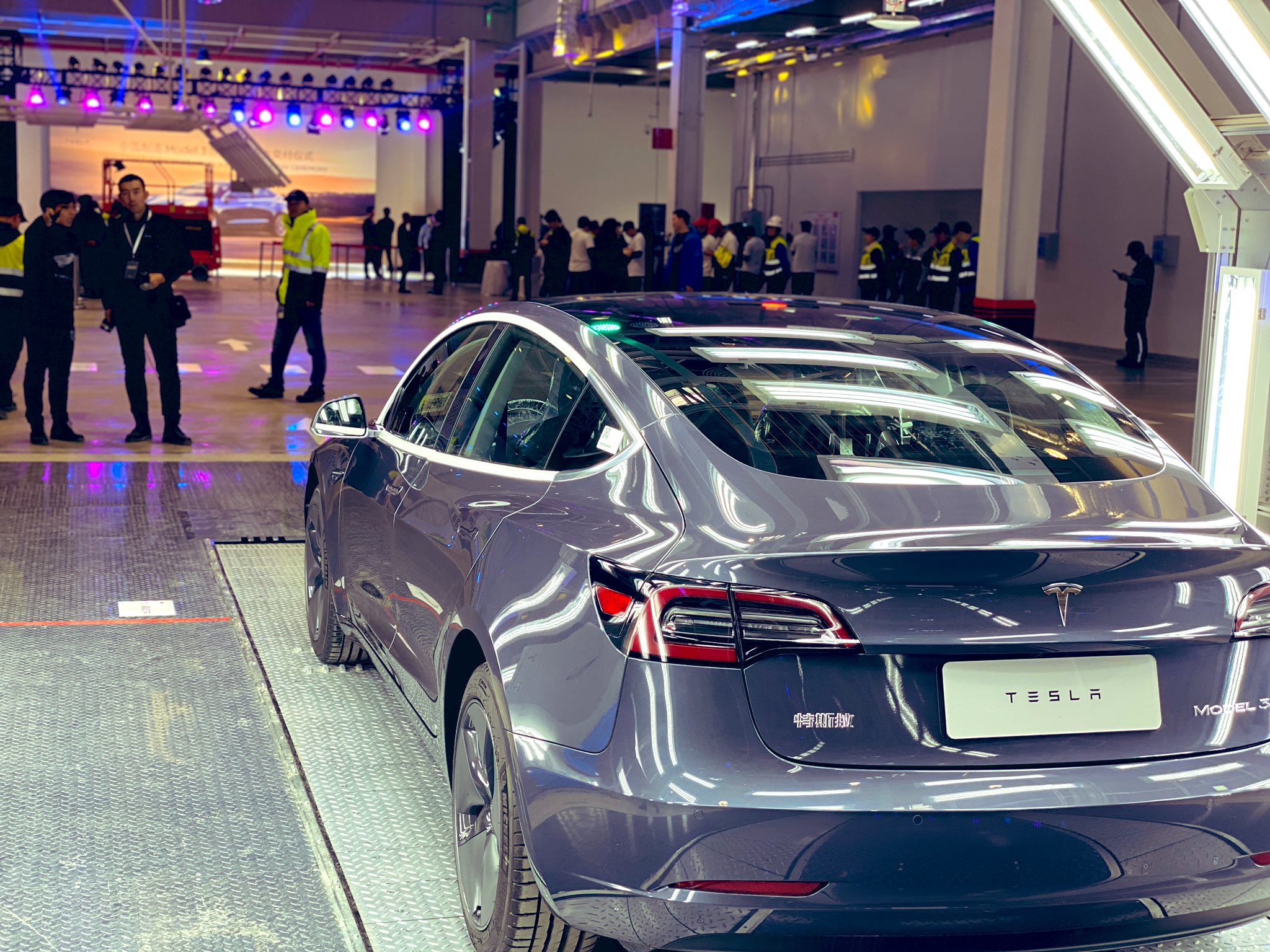 In what many thought was an impossible task, Tesla has delivered the first made-in-China Model 3's in the same year that construction on the massive Gigafactory Shanghai began.
Save with big discounts at your favourite Tesla accessories stores, like 10% off at Tesmanian, TesBros and Nikola Pro, plus many more. Coupon codes at DriveTeslaCanada.ca/deals.
The automaker handed the 'keys' over to 15 current Tesla employees in a ceremony at the Gigafactory on Monday, marking a significant milestone for the company as it showed that it can meet Tesla CEO Elon Musk's targets, something which many people think are often too ambitious.
Not only did one lucky employee get his Tesla Model 3, he also used it to help propose to his girlfriend during the ceremony with a frunk-full of flowers. In case you're wondering, she did say yes.
This ceremony should mark the beginning of regular deliveries to customers soon. Gigafactory Shanghai is reportedly already producing nearly 300 cars per day, and parking lots outside the Gigafactory are overflowing with Model 3's waiting to be delivered.
The Model 3 will face competition in China from local EV manufacturers like Nio and Xpeng Motors, both of which have struggled in the recent downturn of the auto-sector in China.
Tesla will deliver the first China-made Model 3 at Gigafactory 3 plant in Shanghai TODAY. The 15 customers who are slated to get their Model 3s first are Tesla employees. pic.twitter.com/bOTeR8wjUL

— Tesla China (@teslacn) December 30, 2019