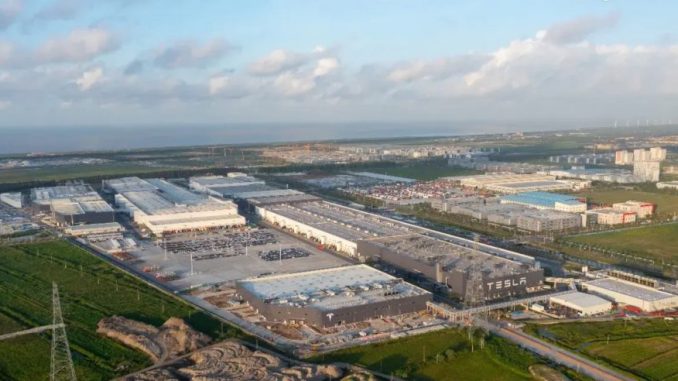 Tesla China officially announced its newly completed research and development (R&D) center in the Gigafactory Shanghai complex. The facility will host several critical programs for the company.
Most importantly, the facility will research and develop the upcoming $25,000 Tesla.
The official announcement was posted to the company's Weibo and Twitter accounts and can be seen below. The two-minute video showcased many of the companies critical milestones over the years.
https://twitter.com/teslacn/status/1452637390003060740?ref_src=twsrc%5Etfw%7Ctwcamp%5Etweetembed%7Ctwterm%5E1452637390003060740%7Ctwgr%5E%7Ctwcon%5Es1_&ref_url=https%3A%2F%2Fwww.teslarati.com%2Ftesla-china-tesla-bot-teaser-video%2F
The new facility will include vehicle firmware, software, vehicle engineering and manufacturing research and development.
In addition, the facility will also feature materials, electrical and mechanical design capacity.
Along with the announcement were a number of other tidbits of information. Not only did they confirm Cybertruck production in 2022, there was also mention of "a variety of electric vehicle products to achieve full coverage of the innovative "standard" of market segments" in a flyer included with the release. (translated from Chinese)
Tesla China announces Cybertruck deliveries to start in 2022. Good news. $TSLA pic.twitter.com/sqQc9qNLfK

— Umbisam (@Umbisam) October 25, 2021
Although many enjoyed the trip down memory lane in the announcement video, the Tesla Bot stole the show.
The company included the Tesla Bot as part of the products it highlighted during the video while the VP of Vehicle Engineering spoke. It is not clear if Tesla intends to research, develop or build the Tesla Bot at the Shanghai R&D facility, but it is certainly interesting to include the ambitious project in the announcement video.