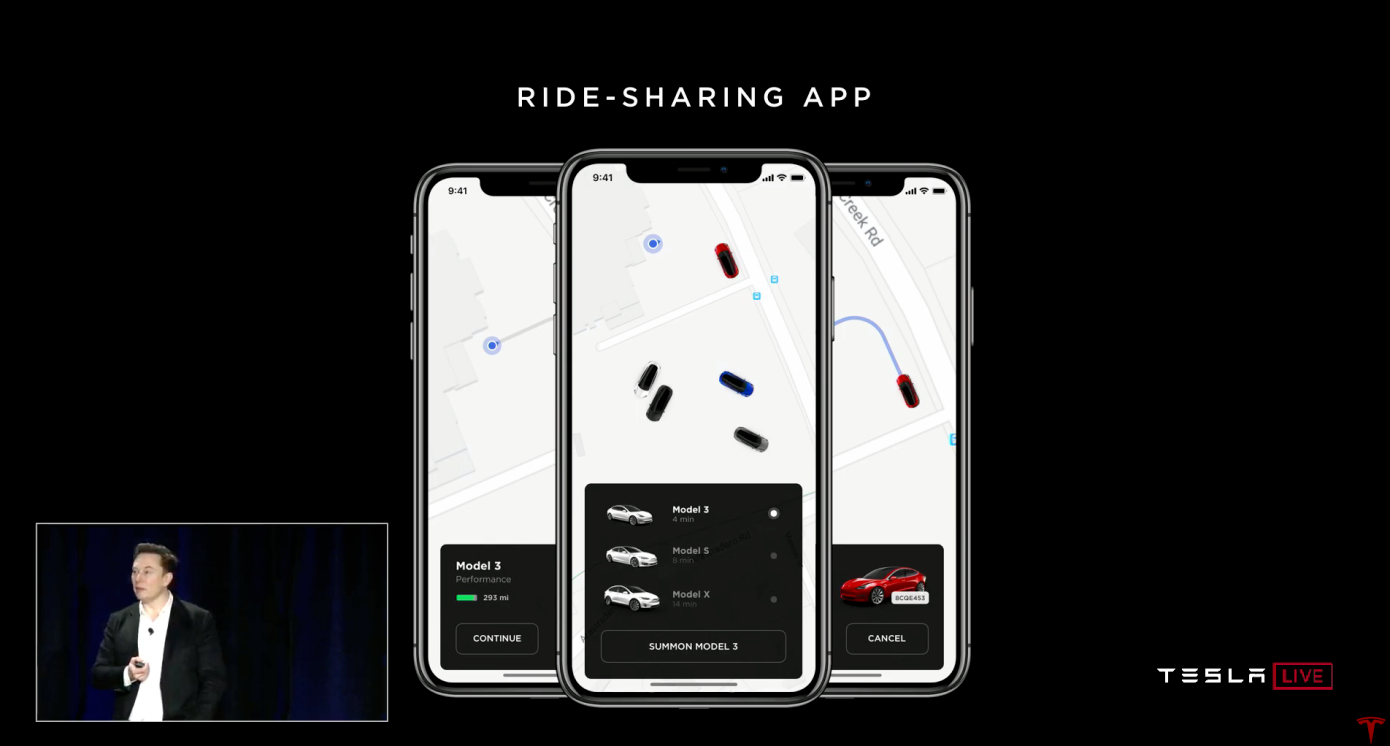 Even though Tesla CEO Elon Musk is remaining cautiously optimistic on the regulatory approvals required to launch a robotaxi fleet, Loup Ventures thinks it will happen happen in 2021, but with a catch.
In their annual "2021 Tech Predictions", Loup Ventures anticipates the automaker will launch a chaperoned robotaxi fleet this year. Also citing slow regulatory approvals, which they estimate could take "a couple of years", Loup says the rules will require a driver to be in the vehicle when it first launches.
Agreeing with Musk's prediction that Tesla will reach full autonomy this year, Loup says doing it this way will help "ease customers into the future."
There would be benefits of such a service for both Tesla and the vehicle owner. According to Loup, drivers will benefit from reduced stress and fatigue. On the other hand, Tesla will be able to begin growing their ridesharing brand.
The company also says this will not impact existing ridesharing companies like Uber or Lyft, simply due to the number of Tesla vehicles that would be part of this fleet.