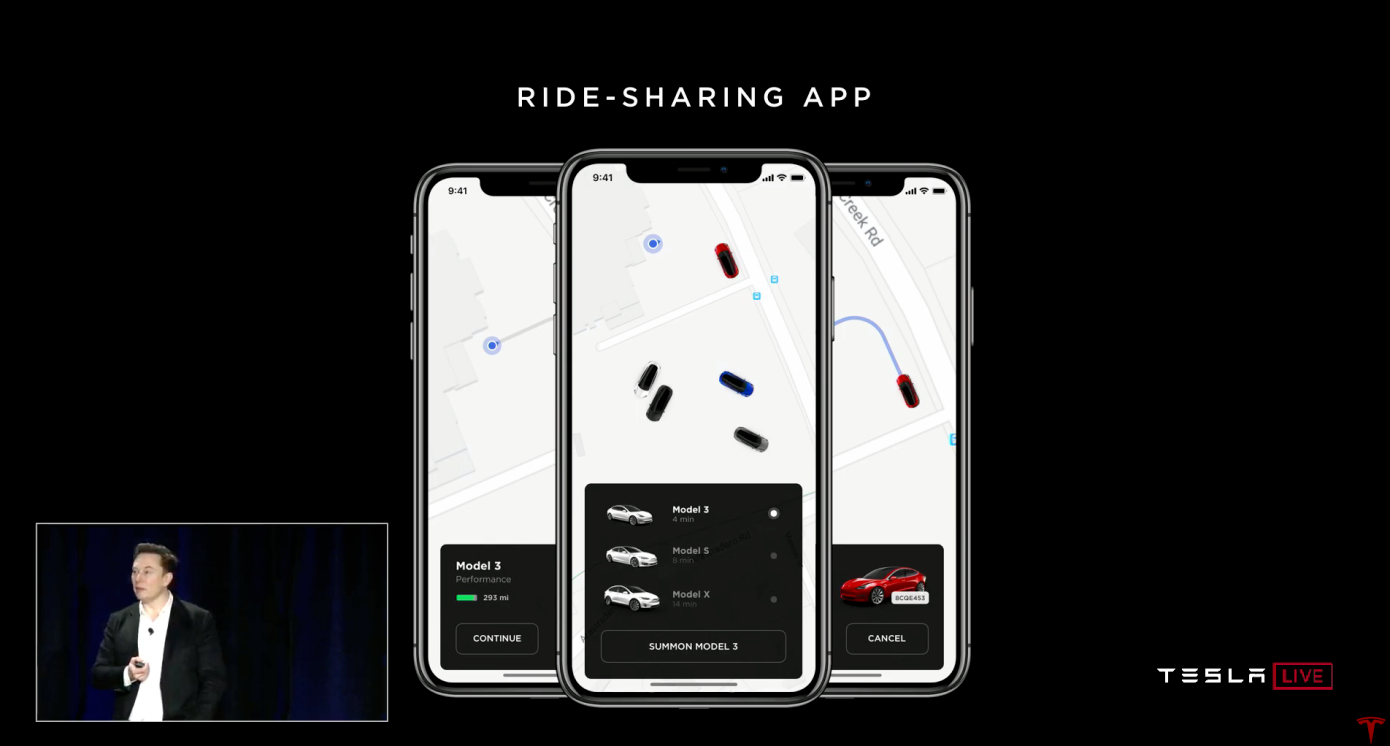 When Tesla CEO Elon Musk unveiled his vision for the Robotaxi network during Investor Day in April 2019, he made the bold claim that over 1 million Robotaxis would be on the streets around the world by the end of 2020.
With nearly a year passing since that announcement, and with the automaker missing their initial deadline of releasing feature complete Full Self-Driving (FSD) by the end of 2019, many were claiming it would be impossible for Tesla to reach that lofty goal.
But Musk still believes it will happen, as he took to Twitter to say that the functionality to allow Tesla vehicles to operate on a Robotaxi network is still on target for this year. The biggest unknown at this point is if Tesla will have the regulatory approvals in place.
Functionality still looking good for this year. Regulatory approval is the big unknown.

— Elon Musk (@elonmusk) April 12, 2020
The first key to making the Robotaxi dream a reality is already in place in a number of Tesla vehicles – the FSD HW3.0 computer. Since April 2019, almost all Tesla vehicles have been manufactured with this newer chip. For those on the older HW2.5 computer that have purchased the FSD package, Tesla will upgrade your computer for free.
The second step is the software, which according to Musk would need a level of reliability where "no one needs to pay attention" while Autopilot is engaged. Tesla has slowly been releasing new features as they reach for this goal, like the FSD visualizations, and most recently stopping at traffic lights and stop signs.
Since Tesla can send vehicles free over-the-air (OTA) software updates, adding any capable Tesla vehicle into the Robotaxi fleet requires only the flip of a switch.
Once activated, your Tesla will be part of the Robotaxi fleet, and be able to earn you money while you're not driving it. Much like ridesharing services Uber and Lyft, a user would request a ride in your Tesla. It would then drive, by itself, to pick up the passengers and drive them to their destination, returning to your home base when complete.
Musk has claimed that because of the potential of the Robotaxi network, your Tesla will actually become an appreciating asset and easily pay for itself by earning upwards of $30,000 per year.