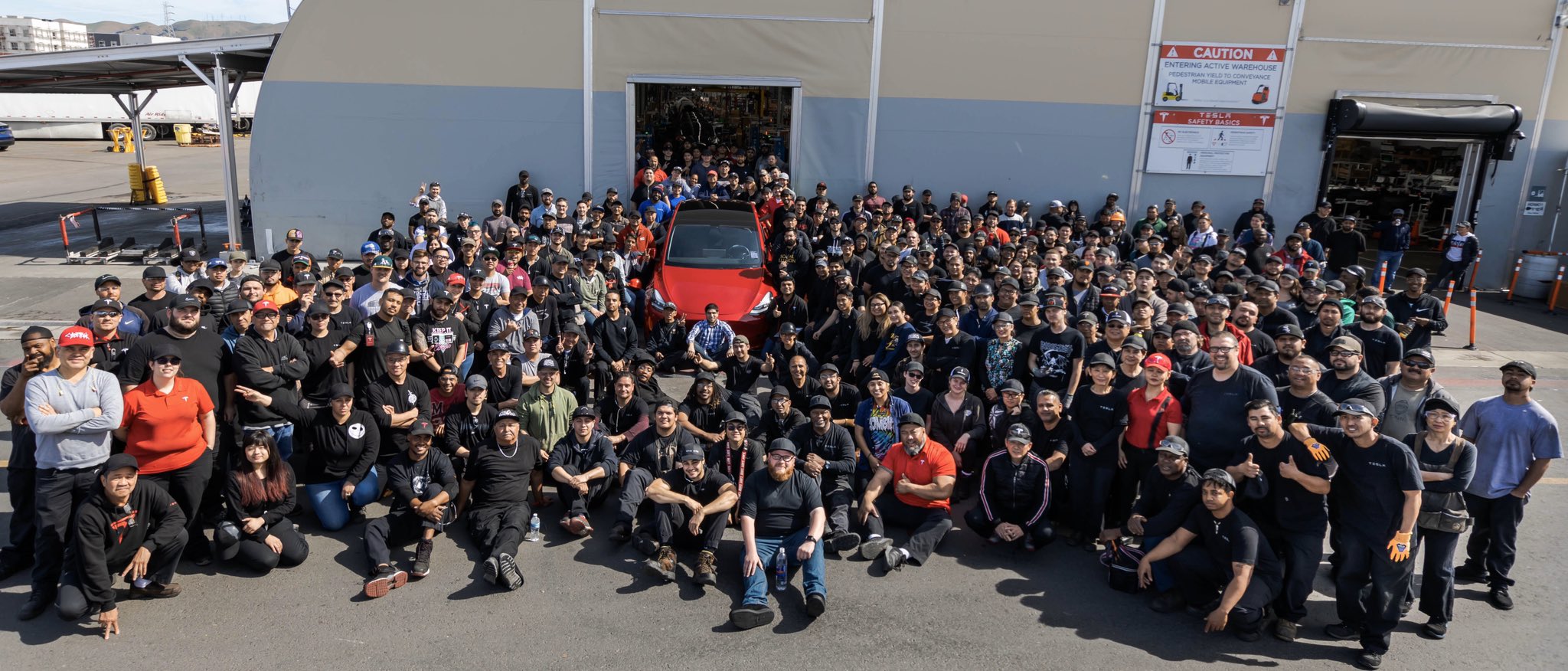 Tesla produced their first electric vehicle (EV) in 2008, with the Tesla Roadster. Now just 12 years later, Tesla has announced it has now produced 1,000,000 EV's, a first for any automaker.
The announcement came via Tesla CEO Elon Musk on Twitter, where he posted a photo showing part of the team responsible for this milestone achievement, and the 1,000,000th vehicle, a stunning red Performance Model Y with the Performance upgrade on 21″ Uberturbine wheels.
Congratulations Tesla team on making our 1,000,000th car!! pic.twitter.com/5M99a9LLQi

— Elon Musk (@elonmusk) March 10, 2020
Even though it has been 12 years since Tesla produced their first EV, production numbers for the first several years was very low. Production volume was below 10,000 units per year from 2008 until 2015, when they produced a little over 10,000 units.
With the imminent release of the Model Y, Giga Shanghai ramping up production to eventually include the Model Y later this year, and Giga Berlin progressing quickly and expected to begin production next year, the next million EV's should come much quicker than the first.