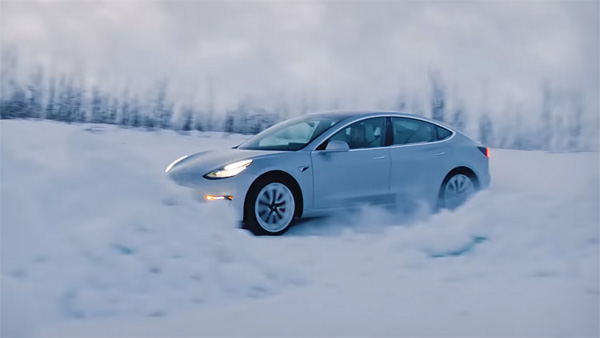 Electric vehicles are known to suffer driving range loss during the winter. This is due to low temperatures, which affect the battery chemistry. However, while driving an EV in winter or colder climes requires some driving habit adjustments, Tesla owners may need to make the least changes to their routine as their cars do not lose as much range as other EVs.
A new Recurrent study compared data from about 7,000 EVs, comprising 14 of the most popular brands. The cars' estimated winter driving ranges were obtained from their onboard telemetric and real-time usage data.
The result shows the Model X D75 and Model Y Long Range lost only 15 percent, while the Model 3 Long Range lost 17 percent. The Model S P100D dropped about 19 percent of its range. On the other hand, the Ford Mustang Mach-E Premium AWD and VW ID.4 lost the most at 30 percent.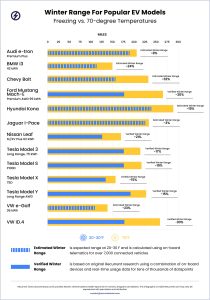 The Tesla cars are helped by localized heating in the cabin, such as heated seats, steering wheel, etc. The Model X also now comes with a heat pump. The Model Y also uses a sophisticated heating system that helps it to conserve energy.
Meanwhile, Tesla cars may soon have longer driving ranges as the company's battery supplier CATL has announced a new battery that offers 430 miles on a single charge.
Be sure to check out our comprehensive list of cold weather driving tips for Tesla owners below.