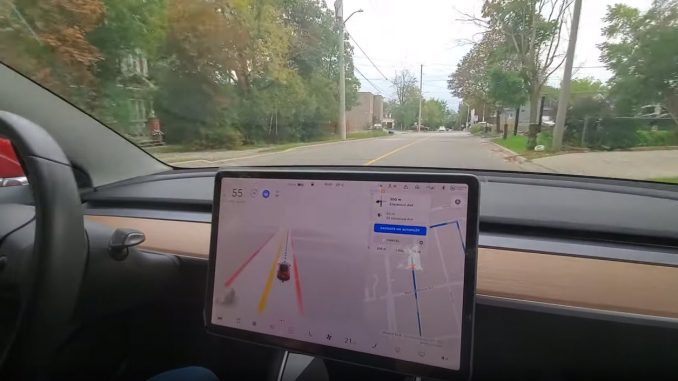 Tesla released their Full Self-Driving (FSD) beta software in October last year. As expected the initial release was limited to a group of testers in the US, with CEO Elon Musk saying just a few months later in December it would be coming Canada "very soon."
While Canadians have been impatiently patiently waiting for its release since then, we have known Tesla has been testing the software on Canadian roads with employees, but due to non-disclosure agreements (NDA) they have been unable to share their experiences or footage of it.
It appears as though an employee has ignored those rules, or a Tesla owner in Canada has potentially gotten their hands on a leaked version of the self-driving software. A series of six videos have been posted to YouTube showing a Model 3 with the latest FSD beta V10 on the streets around Richmond Hill, just outside of Toronto.
Musk has said the reason for the delay in releasing it in Canada is due to small but subtle differences between US and Canadian roads. The videos however show that the vehicle performs well in most scenarios, including difficult unprotected left turns that have been well documented in the US.
It did however get confused with a dedicated bus lane on Yonge Street.
In his most recent update Musk said a Canadian release would still be at least a few months away, but this is a good sign that Tesla is progressing towards that goal.
You an check out the videos below.
h/t: Electrek