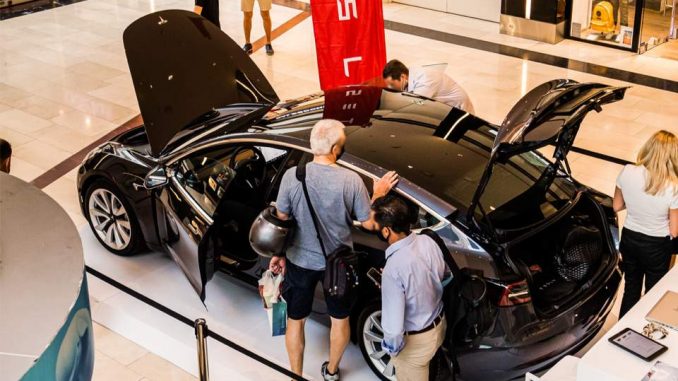 Tesla published several job postings earlier this year ahead of their expansion into the market in Greece, looking for a Sales & Delivery Manager and Tesla Advisors.
Then last month the automaker opened up the Design Studio for customers in Greece, allowing them to order the Model S, Model 3, or Model X. The first deliveries were scheduled to begin November.
To help boost sales before deliveries begin, the automaker has now opened a pop-up store at the Golden Hall shopping mall in Athens.
Shoppers and potential Tesla customers can get an up close and personal look at the Model 3, and also book a one hour test drive of either the Model S, Model 3, or Model X.
The display opened on September 4, and will run until December 2 from Monday to Saturday during the hours of 11:00am to 8:00pm.
The Model S in Greece starts at €83,990 ($132,500 CAD), the Model 3 Standard Range Plus (SR+) can be ordered for €45,990 ($72,500 CAD), while the Model X starts at €89,990 ($141,900 CAD).
Featured image via ekathimerini.com