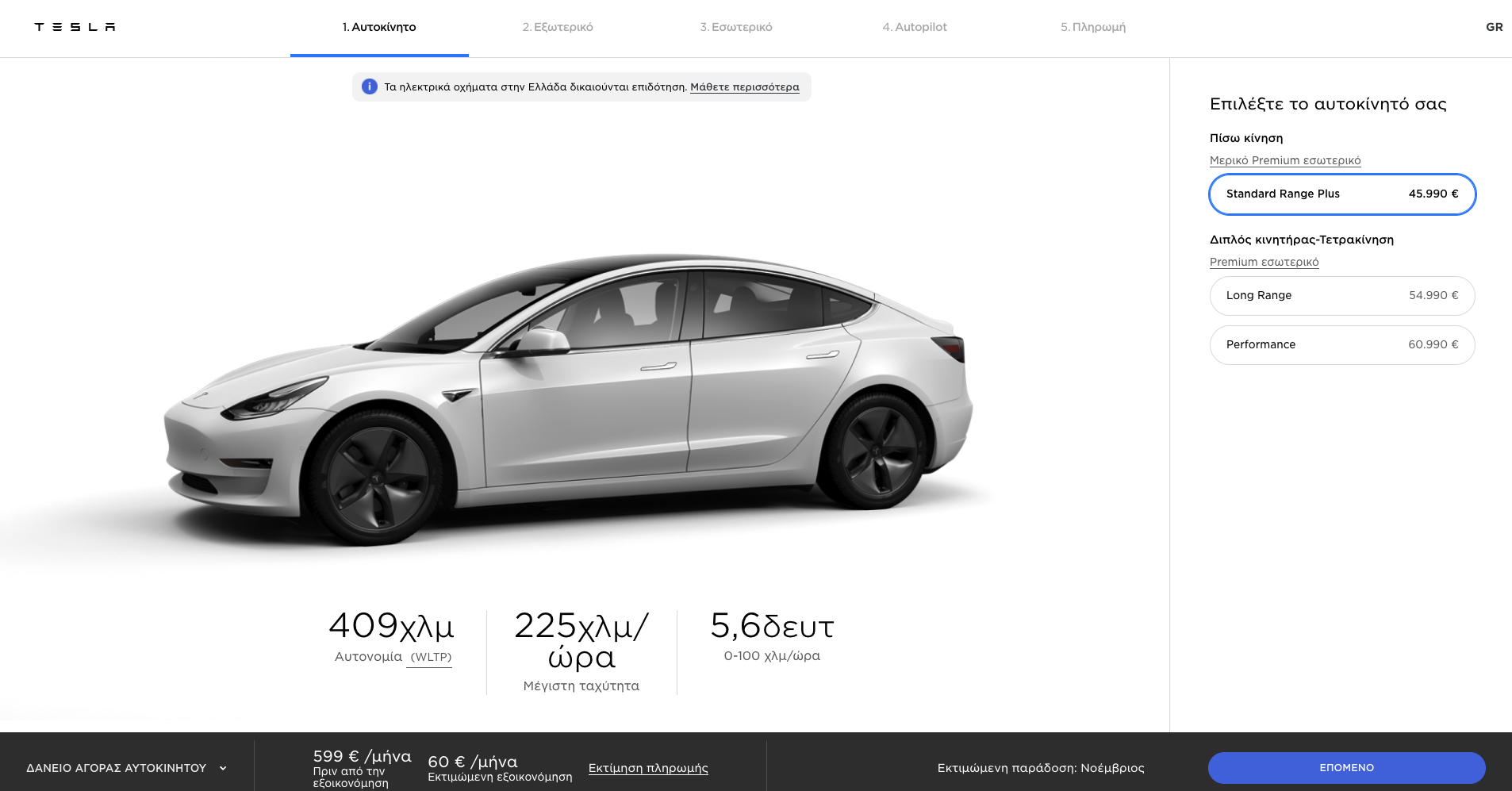 After recently publishing some job postings looking for a new Sales & Delivery Manager and Tesla Advisor for their launch into the Greek market, Tesla has now opened up the Design Studio in the country and begun taking orders.
For potential Tesla owners in Greece, they will have to pick between the Model S, Model 3, and Model X, which according to the Design Studio, will all begin deliveries in November.
The website does not give the option for orders for the Model Y or reservations for the Cybertruck.
The Model S in Greece starts at €83,990 ($132,500 CAD), the Model 3 Standard Range Plus (SR+) can be ordered for €45,990 ($72,500 CAD), while the Model X starts at €89,990 ($141,900 CAD).
Before deliveries begin in November, Tesla will also reportedly open a pop-up store to help with sales, as well as a service center.
All Tesla vehicles with a base price of up to €50,000 will be eligible for a 15% subsidy in Greece, up to a maximum of €6,000. New Tesla owners will also not have to pay any Registration Tax or annual traffic fees, both of which internal combustion engine (ICE) vehicles must pay based on either CO2 emissions, engine capacity, and or price.