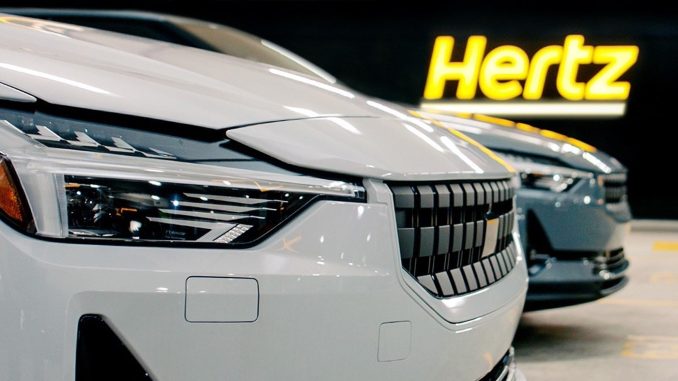 Polestar announced that they started to deliver the first of 65,000 Polestar vehicles to Hertz.
The first vehicle to make its way to Hertz is its electric sedan, the Polestar 2.
The agreement between the companies represents the largest single order for Polestar at the moment.
CEO Thomas Ingenlath had this to say about the start of deliveries.
Our partnership with Hertz is an exciting milestone that provides the opportunity for a significant number of potential new customers to experience an EV for the first time, and it will be in a Polestar. With over 55,000 Polestar cars already on the road across our 25 live markets there is no doubt that our brand is growing at an incredible pace.
According to the agreement, Hertz will receive the Polestar 2, the Polestar 3 SUV and forthcoming unannounced Polestar models. In addition, Hertz is adding the hybrid Polestar 1 to their Dream fleet.
The deal will see Polestar provide Hertz with 65,000 vehicles over the next five years.
Hertz is well on its way to broadening its electric vehicle fleet. Currently, the company has deals with both Tesla and Polestar to provide EVs to their rental fleet.
However, there is no indication on if any of the Polestar's will be making their way to Hertz Canada yet.